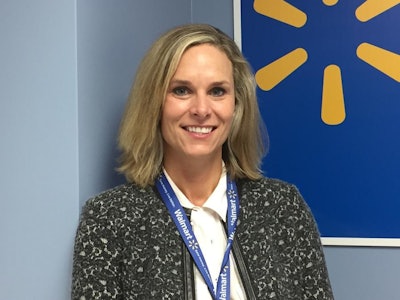 Anne Marie Mohan reported in February 2019 on the then-new Walmart initiatives are aimed at advancing the sustainability of the retailer's private brand packaging and promoting consumer-friendly recycling labels.
At its annual supplier forum [In February 2019]] Walmart issued a new set of waste reduction commitments around plastic packaging for its private brand program—an initiative that is expected to impact more than 30,000 SKUs. Says Walmart, the move is designed to help get to the heart of the plastic waste problem by focusing on its private brand packaging, building on existing efforts to reduce plastic waste in Walmart U.S. and Sam's Club operations, and encouraging national brand suppliers to set similar packaging goals.
Says Laura Phillips, Senior Vice President for Global Sustainability at Walmart Inc., the new commitments link to the retailer's overall vision of zero waste. She explains...
Companies in this article