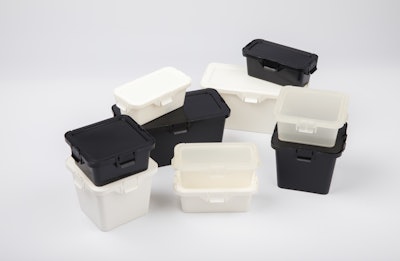 At The Packaging Conference, held in February in Las Vegas, a lineup of speakers presented on a very timely and largely untapped market for packagers: legalized marijuana. While event organizers questioned whether this content was at best premature and at worst unsuitable, attendees reacted overwhelmingly in the positive to the speakers.
Keynoting the day was Chris Walsh, Founding Editor and Vice President of Marijuana Business Daily, who spoke on "Going Green: Packaging the $10B Cannabis Industry." He was there, he said, to share the facts about the industry and point out the opportunities and challenges for packagers.
"The stereotypes you may have of people in this industry are not accurate," he said. "Dispelling the stereotypes is a big key to understanding this industry. The reality is that it is populated by diverse professionals from a variety of backgrounds—businesspeople, doctors, lawyers, investors, entrepreneurs. Big names are coming into the industry."
Big companies are coming in as well, he added. Among them, The Scott's Company has invested $0.5 million to provide nutrients for the industry. Constellation Brands has made a massive $4 billion investment in a Canadian cannabis company, and Coca-Cola is investing in research to see how they can get involved in cannabis-infused beverages.
"This is a massive industry," he said, sharing that in 2018, the market was worth between $7.4B and $9.3B. Of that, $4.8B to $6B was from sales of recreational cannabis, and $2.6B to $3.3B from sales of medical marijuana. By 2022, the legal marijuana market is expected to reach $19.8B to $24.3B ($19.8B to $24.3B recreational; $14B to $17B medical).
"Retail sales estimates have nearly doubled since last year," Walsh said. "In the next couple of years, it may triple. All of that is sales to the consumer and to the patient, and all of it has to be packaged," he said.
Among the opportunities:
Cannabis flower, or bud, needs packaging on the wholesale and retail level
Infused products, such as candies, lotions, salves, oils, pills, etc.
Child-proof, tamper-proof, and waterproof packaging
Jars, bottles, vials, tins, bags, foils, droppers, envelopes, pop-top tubes, pharmaceutical rounds—"whatever packagers are developing today is needed in this industry"
Packaging materials such as acrylic, silicone, cardboard, plastic, borosilicate, and polystyrene
Walsh added that although the industry has matured from where it was seven or eight years ago—it's now more regulated and stable, less risky, more professional, and state-supported—packagers interested in getting into the market still face many challenges, particularly around regulations. First, product and packaging regulations vary significantly by state and by country, which makes it difficult to scale nationally. Next, it can be immensely restrictive, with a big focus on childproofing. And regulations change frequently. "It can cost companies hundreds of thousands of dollars when regulations change," he said.
Challenges aside, Walsh was adamant in his recommendation to attendees that they pursue the legalized marijuana market. "I cannot stress enough how you should be looking into this industry," he said. "If you don't, you will be kicking yourself."
One company that has been providing packaging for cannabis products since 2015 is STO Responsible. At the conference, Sandra Elkind, Co-Founder and CCO of the company, related how STO has spent many years focusing on and listening to cannabis users to produce packaging that not only meets varying state regulations, but also is enjoyable to interact with, is sustainable, and is cost-effective for cannabis brands.
Cannabis company margins are very tight, Elkind explained, enumerating all the unique challenges marijuana companies face in operating their businesses. Among them, she noted that the taxed price of retail cannabis products cannot exceed the black market price for that product, the market price of cannabis is dropping, companies must track product from seed-to-sale, and IRS tax code Section 280E does not allow these companies to take any tax deductions. "Security for dispensaries is huge as well," she added. "This is a cash business, so dispensaries have to have cash picked up throughout the day. And some banks, IRS, etc., won't take the cash if it smells like cannabis, so some of the dispensaries have to clean the money with Febreze.
"Packaging is one way producers look to cut costs. We can look at a lot of innovative packages, but if they don't meet the cost, cannabis companies won't buy them."
STO offers a four rigid rectangular containers with integrated lids that range in size from 2.92 x 1.16 in., with a 1.23-in. base (the STOmicro) up to 4.5 x 2.29 in., with a 1.91-in. base (the STObrick). The containers exceed regulations for child-resistance with a lock-and-release mechanism and can be customized with wraps, sleeves, and sticker labels.
As mentioned STO's packaging was also designed with sustainability in mind. According to Elkind, even though some cannabis packaging suppliers create their packaging to be recyclable, most of it ends up in the landfill. "Some recycling facilities won't take cannabis packages because they have touched the product," she explained. "And, the majority of packaging that's sold is too small to go through the recycling process. We knew that if we just rested on our laurels and said our package was recyclable, that wouldn't be enough. Instead, we included an additive that accelerates degradation in the landfill. Doing an additive is not the most ideal solution, but at this point, we are only one of two cannabis companies that offer this, so everything else is going directly to landfill."
Read full coverage on the conference at "New markets, megatrends bring business opportunities"
Companies in this article