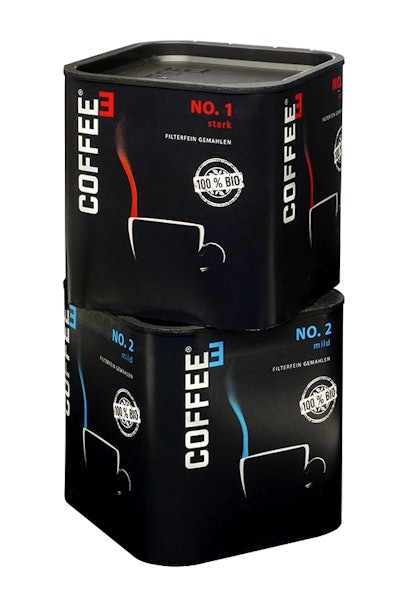 Developed by Optima, the novel packaging was designed by Optima in collaboration with other companies. The barrier features are what make this Inline Can special, says Optima. Specific details on the materials, however, are not available at this time.
"It took several years of intense teamwork with Optima from the first idea to the completion of the new product," says Michael Konig, Managing Director of NewCoffeee, a subsidiary of Germany's Aldi Sud. "We are happy that we can now present the result in our stores." An Optima CFS filling and closing machine takes the semi-completed packaging from a Horauf (www.horaufamerica.com) production machine. The Optima machine fills the coffee into the can and subsequently gas flushes the can with nitrogen and seals it.
The easy-to-open can has a recloseable lid. Optima protects the aroma and freshness of the coffee filling with a gas blanket right after the coffee is ground. An aroma-proof membrane is then applied.
Companies in this article