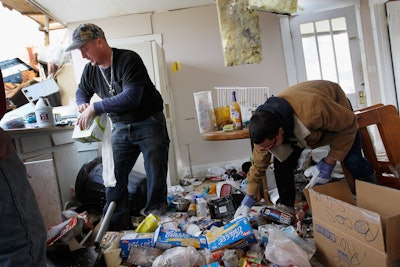 With much of the Southeast U.S. digging out from the destruction caused by Hurricanes Harvey and Irma, the FDA has issued Hurricane Safety Resources, which addresses water storage and food as well as medical supply safety due to rain, flooding and power outages.
The public health report also offers the following tips pertaining to drugs exposed to water, insulin storage in an emergency, and medical devices, vaccines, blood, and biologics:
Drugs exposed to water
• Drugs exposed to flood or unsafe municipal water may become contaminated. This contamination may lead to serious health effects. Drugs exposed to unsafe water should be replaced as soon as possible.
Drugs—even those in their original containers with screw-top caps, snap lids, or droppers—should be discarded if they came into contact with flood or contaminated water. In addition, medicines placed in other storage containers should be discarded if the medicines came in contact with flood or contaminated water.
If a drug is needed to treat a life-threatening condition, but a replacement may not be readily available, if the drug looks unchanged—for example, pills in a wet container appear dry—the drugs can be used until a replacement is available. If the pills are wet, then they are contaminated and need to be discarded.
For more information, see Safe Drug Use After a Natural Disaster (en Español).
Insulin storage in an emergency
• It is recommended that insulin be stored in a refrigerator at approximately 36°F to 46°F. Unopened and stored in this manner, these products maintain potency until the expiration date on the package.
•Insulin products contained in vials or cartridges supplied by the manufacturers (opened or unopened) may be left unrefrigerated at a temperature between 59°F and 86°F for up to 28 days.
• Insulin loses some effectiveness when exposed to extreme temperatures. The longer the exposure to extreme temperatures, the less effective the insulin becomes. This can result in loss of blood glucose control over time. Under emergency conditions, you might still need to use insulin that has been stored above 86°F.
• You should try to keep insulin as cool as possible. If you are using ice, avoid freezing the insulin. Do not use insulin that has been frozen. Keep insulin away from direct heat and out of direct sunlight.
• When properly stored insulin becomes available again, the insulin vials that have been exposed to these extreme conditions should be discarded and replaced as soon as possible.
For more information see Information Regarding Insulin Storage and Switching Between Products in an Emergency (en Español).
Medical devices
• Keep your device and supplies clean and dry.
• If you depend on your device to keep you alive, seek emergency services immediately. If possible, notify your local Public Health Authority to request evacuation prior to adverse weather events.
• If you have a device that depends on electricity, you should know how to maintain function in the event of a loss of power
For more information, FDA Offers Tips about Medical Devices and Hurricane Disasters.
Vaccines, blood, biologics
• If the power goes out, make note of the time and do not open refrigerators and freezers until power has been restored.
• When the power is restored, if possible, determine the temperature in the refrigerator or freezer before the temperature starts to go back down.
• If the power outage continues, consider removing products from the refrigerator or freezer and packing them in ice or dry ice as appropriate.
• If contact with flood water occurs, the product should be considered contaminated and should not be used.
For more information, see Impact of Severe Weather Conditions on Biological Products (en Español).
For more hurricane preparedness information, FDA offers the following resources:
• Find more information for consumers and industry on all FDA-regulated products at Hurricanes: Health and Safety
Companies in this article