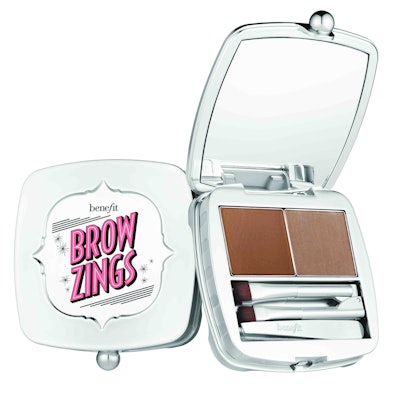 Allison Koller, Executive Creative Director of CBX, recently gave a TEDx talk on the clichés used in packaging for products geared toward women. Here she answers some questions on the topic and provides examples of how brand owners can convey a more authentic story.
Packaging World:
How do female stereotypes and clichés currently manifest themselves in retail product packaging and branding?
Allison Koller:
Representations of women in packaging and in store displays cue off many of the same clichéd codes present in advertising, where women are depicted as perfect, without flaws. This sets up an unrealistic standard, where women can't get real. No sweat, no blemishes, no aging, perfectly run households—no individuals with real thoughts or feelings.
Common codes include: "Magic"—products that promise to make you flawless, or forget any challenges you may face; "The Ingenue"—an innocent (usually blonde) who never ages; "The Goddess"—either perfectly sculpted from a sweat-free workout or wearing a sparkling golden gown; "The Modern Miracle Mom"—house in order, dinner on the table, perfect birthday parties, blogging about it all; and "The Exotic"— an all too common representation of women of color as mysterious, sultry, or fiery.
Design language in packaging can quickly fall into shorthand to convey, "This is for a woman." This includes graphic cues such as soft, pastel colors and curvy shapes, floral and butterfly motifs, and lace. It's a singular idea of what femininity and being female should be, one that is outdated and infantilizing.
You might say that some of these representations are aspirational. Why are they no longer relevant?
These codes for femininity do set an aspirational expectation. It's just another place for women to measure up to a definition of "perfection." Many women have moved on to set their own standard for beauty, for motherhood, and for being a professional. Brands that create a platform for their audience to be themselves are much more relevant than those that dictate a specific way of being.
Do you think it's something female consumers are conscious of? Are they looking for alternatives?
Clichéd codes often fade into the background. They are expected, so their impact is dulled. They've become just another beautiful face, or a perfect body selling something.
From my experience listening to consumers in focus groups for a myriad of products made for women, yes, women are very open to something different, something outside the girlie cliché. In some cases they demand it.
Based on the cultural impact of campaigns like Dove's Real Beauty, Like a Girl from Always, and Under Armour's I Will What I Want, and even the packaging for U by Kotex, the opportunity to present an alternative to the cliché is rich. These brands found a new way to address women in categories that previously upheld standards of perfection for women. What may have initially felt like a risk, turned out to reap great rewards.
What are some examples of package designs that rely on these stereotypes?
Many brands in the feminine and personal care categories continue to use clichéd codes for femininity in packaging design. They fall into the trap of "for woman = soft or pink," as if we need to be reminded that "women like flowers" when we have our periods.
How can brand owners convey more authentic messages to female consumers through their package design? What are some examples of brands that have successfully changed the story?
Packaging is a perfect place to bring a brand's tone of voice to life. From claims to romance copy, it is a platform to authentically connect with women. Paired with unexpected visual cues—ditch the pastels and flowers—a new story can emerge. A story where brands get real and cut her a break, or challenge her with new ideas. There are as many ways to say, "I'm for you," as there are women out there. Be a coach in her success, a rebel in a tired category, someone that is infinitely relatable, not just a goddess or ingénue. Would a rebel show up to a protest wearing a gold ball gown? Ensuring authenticity is essential to your brand's success.
There are excellent examples of brands that have found this authentic voice through packaging, sometimes in unexpected places, like beauty. Benefit Cosmetics strikes a tongue-in-cheek tone that doesn't take beauty too seriously. Products like "fake up," "benetint," "high beam," and "hello flawless" invite women in with humor, expressive patterns, and typography.
Bumble and Bumble hair care takes a similar approach to design through the use of distinctive patterns, textures, and copy for each product, which mirrors its inclusive portfolio for every hair type and styling goal.
KY has expanded sexual wellness to include women's pleasure, and has breakthrough packaging to match. Yours & Mine is not shy about its purpose or impact at shelf.
Kind bars flipped the (female) nutritional bar category on its head, using a name and clean, linear graphics that convey the elemental nature of the product, not a feminine cliché. The brand has recently built on its success with the launch of STRONG, launched for women seeking some extra protein for their (warrior-like) workouts.
Is there a still a place for traditional feminine visual cues, depending on the product?
It is difficult to argue against a gorgeous, perfectly styled mane of hair in the hair-care category, or some sparkle in oral care packaging. However, there are always opportunities to be more inclusive in depictions of what is an aspirational image.
Companies in this article