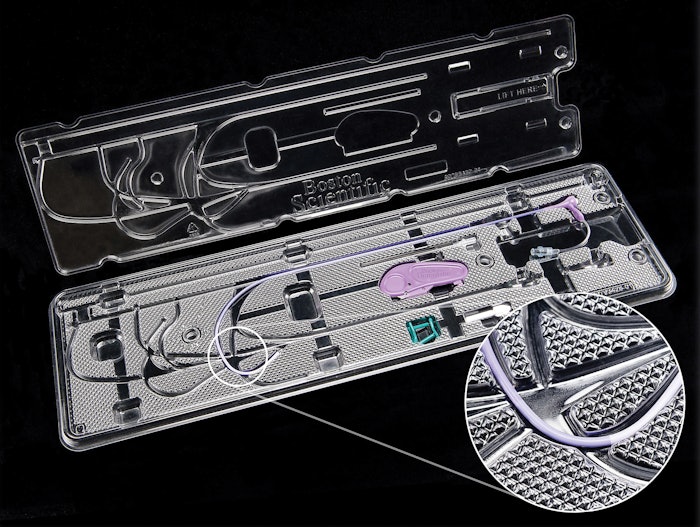 The collaboration between Nelipak and Boston Scientific addresses concerns regarding predicate packaging size and functionality.
The Nelipak and Boston teams prioritized voice-of-customer inputs during tray and lid design. The resulting tray utilizes innovative features including knurling surface patterns and catheter curve-containment channels to improve interface and protective properties.
Additionally a 200% volume reduction provides a 315% palletization and sales bag load efficiency increase, while sterilization costs dropped 50%. Material reductions yielded significant savings per saleable unit.
Companies in this article