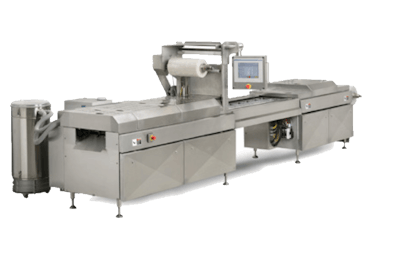 In general, food companies affected by the Food Safety Modernization Act (FSMA) would be wise to call upon their equipment suppliers, which can be a great resource when they:
Become more familiar with the principles of Hazard Analysis & Critical Control Points (HACCP), because this will improve supplier knowledge of the impacts of FSMA.
Consider current and future equipment improvements toward enhancing sanitary design.
Work collaboratively to mitigate potential hazards through better control and validation of current Good Manufacturing Practices (cGMPs), which in practice take the form of HACCP Prerequisite Programs (PRPs). PRPs are preventive control measures needed for food safety systems, because they lay the groundwork for safe food production.
Develop science-based validation information on processes and equipment performance.
More specifically, there are several areas where processing and packaging professionals seeking FSMA compliance assistance would do well to enlist the knowledge and services of their equipment suppliers. Some areas are direct (think sanitary design features), while others that are operational may not be as obvious.
Allergen management: Equipment and also material suppliers such as labeling sources can be of great assistance to food companies seeking to prevent allergen hazards. Some individuals are highly sensitive to certain foods or ingredients (e.g., peanuts, dairy, wheat, etc.) and can develop serious allergic reactions after consuming allergens. The main defense an allergic person has against allergen exposure is to have properly labeled products. Companies should maintain allergen management programs to control allergens that may include validation of cleaning procedures, prevention of cross contact, and product label
review.
Environmental monitoring: Suppliers can likewise help their food plant customers in developing an effective food facility environmental monitoring program for potential foodborne pathogens. Such a program plays an important role in the production of low-moisture, refrigerated, and frozen, ready-to-eat foods. This program will help ensure that hazardous microorganisms are not transferred into the product stream by testing, finding, and eliminating real or potential pathogen harborage sites. The program should include a list of objectives, monitoring and verification procedures, a corrective action process, a root cause analysis, and provisions for recordkeeping and review.
Employee training: Proper and adequate employee training is absolutely essential for cGMP implementation. Without effective training, safe production of foods is jeopardized. Training should focus on assuring that the knowledge and expertise necessary to produce safe food products are provided. The training content, comprehension, and classroom attendance should be documented.
Validation considerations: Food companies should call upon their machinery suppliers when they seek help in determining the effectiveness of elements within a food safety program, such as establishing the validity of the critical limits for specific critical control points. Equipment design also plays a role in easing this aspect of a food safety plan, because good sanitary (or hygienic) design reduces risks as well as the complications of ensuring a safe environment.
Sanitary equipment design challenges: Food company personnel should bring equipment suppliers into a collaborative, organized problem-solving program to discover the root causes of potential hazards and develop new sanitary design options to mitigate these hazards.
Such collaborations are well established in helping food plants operate more safely and deepen the effectiveness of customer-supplier relationships. Equipment suppliers have been known to work on their customers' behalf through stewardship programs. Collaborations exist with customers as well as with the USDA and with the independent, nonprofit 3-A Sanitary Standards, Inc., and have led at least one prominent supplier to make design changes in its bagging machinery. These changes in design guidelines included the elimination of "sandwiched" metals (caulked, welded, or gasketed surfaces); the elimination of aluminum components (film cage, film rollers) in certain areas; reductions in hard-to-reach crevices in metal surfaces; and the elimination of flat or horizontal surfaces where potential hazards can develop.
There are many aspects of sanitary design criteria for food production and packaging equipment. Some key items include:
Minimizing the amount of surface area that must be cleaned.
Making parts and assemblies easy to access and inspect. Remember: If you can't see it (or access it), you can't clean it! (Note the prevalence of see-through panels on many packaging machines today.)
Simplifying disassembly so actions can be completed with simple tools or by hand.
Establishing cleaning and sanitizing procedures that are easily repeated by all employees.
Sanitary design improvements are a critical area where supplier-customer collaboration can improve food safety and efficiency. One of the best starting points for those interested in more detail is a list of The 10 Principles of Sanitary Design, which follows in this Playbook.
About the author: Jeffrey T. Barach is former Vice President of Science Policy for the Grocery Manufacturers Association, is currently the FSMA expert for The Association for Packaging and Processing Technologies, and is a participant in in the FDA-sponsored Food Safety Preventive Controls Alliance, to develop FSMA training materials.