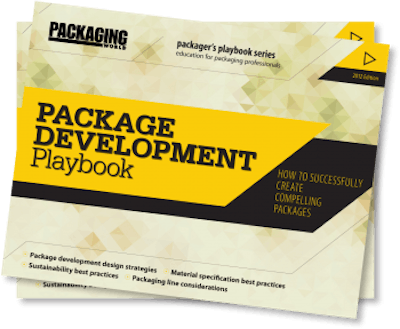 Manufacturers no longer call the shots the way they did more than 100 years ago when Henry Ford told consumers that they could have their Model T painted any color "so long as it is black." Just as the Information Revolution supplanted the Industrial Revolution, retailers – empowered by scanner data – supplanted manufacturers as the most powerful players in in the supply chain.
"The balance of power shifted 25 years ago, and that just continues," says one packaging professional with a CPG manufacturer. The advent of retail scanner data gave retailers access to shoppers' buying habits that effectively turned the tables on brand owners, who until then were presumed to have the closest ties to consumer wants and needs.
The challenge for packaging professionals is to wrangle some semblance of control, or at least sanity to the pressures of major retail buyers who think that creating a new package consists of "flipping a switch" and having shipments appear. Too often, they expect their CPG suppliers to jump through hoops that may be detrimental to the product, the integrity of the packaging, the brand owner's packaging operation and the profitability of doing business in the retail arena.

Here are some tips to help you cope:
Improve sales/packaging communication: Too often, CPG sales reps will cave to pressure by retail buyers' pressure to create unique customer-specific packages. While working to help customers improve their packaging knowledge – something that may or may not be accomplished – packaging leaders can, nonetheless, make efforts to improve communication with their own sales organization. Leaders on cross-functional package development teams are in a position to make this happen.
Knowing what package designers and packaging line operators can – or can't – produce is vital for setting realistic expectations in the retail buyer's office.
A sales rep who is educated on packaging issues is in a better position to direct the buyer toward practical custom-packaging packaging solutions.
Don't rush products to market: One packaging pro is sad to say that he sees sales reps over-promising custom packages to retailers "today more than ever before." He says package development efforts are sandwiched between a sales organization that needs to generate revenues and retailers "who in an effort to develop traffic, are just throwing stuff out onto the shelves without really having a long-term vision."
The solution is simple to say and hard to do: Discipline. Speeding a custom package to market is a great idea for cementing your retail relationship – but not if sales makes promises that production can't deliver. So make sure you set reasonable expectations, staring with the timeline. Pace your sales force to keep them from overselling a new package while your gleaming, new line reaches peak production. This will keep packaging, from designers to the shipping dock, from working in a reactive mode that is the enemy of a well- executed retail launch.
Spec machines for plant flexibility: Meeting every customer whim may not be possible, but when possible, producing retailer-specific packaging can be profitable if the plant producing those packages is flexible and efficient.
To achieve that efficiency, packagers must redouble their efforts to optimize machine speeds and line throughputs to maximize plant capacity. In addition to sheer speed, extra minutes or even hours per day can be gained by speeding changeovers by specifying machines with tool-less disassembly and reassembly for fast, easy changeovers as well as access for cleaning and maintenance.
Put primary emphasis on secondary packaging: Changing decorative aspects of a package can be costly in terms of time, labor, inventory, vendor ordering channels and shipping logistics. Secondary packaging may be easier to tweak. Custom case counts, multi- pack shrink/tray variations, floor and shelf and displays and various retail-ready options may help the retailer store and stock your product while improving your package's shelf presence – and the retailer's willingness to do business with your company.
When shelf space shrinks, try smaller packages: One CPG source notes a trend toward major reductions in shelf space for branded products over the past few years. This has results in more product labels competing for consumer attention. This has led the company to find ways to be more creative and innovative with limited space. One solution has been to move to smaller packs for higher unit counts on the shelf.
Greet the seasons: Another way to plan for customization is to think seasonally. Seasonality is a big driver for retail sales and is planned well in advance. Naturally, custom films, labels and containers can entail advance planning and machine modifications, however, secondary packaging and displays can easily give retailers a custom solution, too. Kitting, even outsourcing gift packs, can be a source of incremental sales gains as well.
Be ready for the challenge, however, of the added complexity that adding SKUs brings. One packaging pro says his CPG firm, in its effort to please retailers, added 70 seasonal
SKUs without planning for the work involved. As a result, his department had to "shoehorn" custom changes into existing packaging, which he says resulted in sub-par brand image and lackluster shelf impact.
Power-up with bright ideas: For many years, Big Box stores have been coming-up with ideas for new and custom packaging requirements. But today's thin margins and still- uncertain economy are affecting retailers, who occasionally surprise packaging departments by asking for new ideas to help them differentiate their products –your products – on their shelves. Even chains as big as Walmart, who "used to push their own designs," says one pro, are now asking their suppliers for new ideas, especially if sales have been flat or trending downward.
Why the humility? Perhaps open-minded wisdom. Or perhaps because if sales are down, no chain buyer wants to make a decision that costs his company money – or costs him his job. In any case, says the packaging expert, buyers who ask questions are those who have found that "dictating packaging didn't really work all the time."
While big retailers still command the lion's share of power in the supply chain, there are still opportunities for smart brand leaders, flanked by talented packaging professionals, to make competitive inroads.