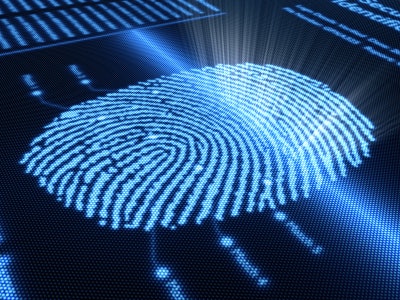 The technologies advance, but pharmaceutical counterfeiting remains an unresolved issue. So, how do manufacturers use packaging materials and technologies to help battle pharmaceutical counterfeiting and diversion? Where do these companies see serialization and e-Pedigree headed?
Edward Bauer, a Packaging Hall of Fame inductee, provides historical perspective: "There have been many technologies, difficult to duplicate and defeat, offered for the last 20 years. Counterfeiting is a difficult problem to address on a product or system-wide basis. Trying to separate a small amount of anything from the larger population is next to impossible, particularly when one expects the final consumer to be able to determine if something is counterfeit. A secure supply chain from the manufacturer to the consumer is probably the best and only way to eliminate most counterfeit products. Unfortunately, in an age of drugs online, and supply from other countries, this goal is going to be elusive or impossible to police."
Bauer adds, "Serialization and pedigrees in the U.S. will work as part of a secure distribution system. They will guarantee safe product from the release by the manufacturer to the pharmacist or the retail outlet. They cannot stop the weak link of purchases over the Internet, and they cannot stop the introduction of product in the supply chain destined for outlets that do not verify the pedigree of everything they receive and sell."
Richard Adams, head of Pack Graphic Design at GlaxoSmithKline in Raleigh-Durham, NC, says, "I am not at liberty to discuss our company's anti-counterfeiting efforts, but suffice it to say, serialization mandates around the world, diverted packs, lost revenue due to counterfeiters—and the most critical driver—potential harm to our patients, all are high on our corporate agenda, and are being addressed," he says. "The positive to this situation is the number of new technologies available to pharmaceutical companies. There are many solutions and more coming every year. Pharmaceutical companies just need to assess and evaluate 'fit-for-purpose' solutions, one by one. I do not feel there is a 'one-size-fits-all' solution to serialization or counterfeiting challenges."
As Adams' response suggests, companies understandably don't want to reveal their anti-counterfeiting strategies. One anonymous "Voices" respondent explains, "Our materials are incorporated into color-shifting ink technology. We have other features added at different levels, according to the counterfeiting risk of each product. We use more for controlled substances." She adds, "At this point, we are not looking at nanotechnology or DNA, but if a product demands it, we would do it." One drawback to advanced technology, she points out, is that "this is all very pricey—unless the pricing comes down, we will not able to implement it in our packages."
Still, it's technological advances that at least make life more difficult for counterfeiters. As Packaging Management Institute president Ben Miyares notes, "Nanotechnology remains a great, largely untapped technology for improving the efficacy, purity, and quality of pharmaceutical and medical device packaging."
Excerpted from Healthcare Packaging's February 2012, "Voices of Leadership" issue.