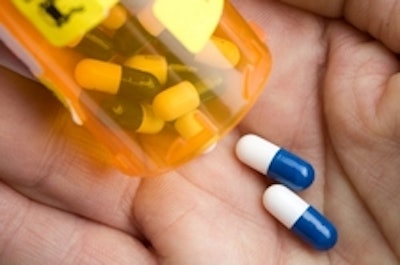 Compliance-prompting packaging is gaining momentum as an alternative to traditional vials or bottles in an effort to improve patient adherence and persistence with medication regimens. Members of the healthcare packaging community offered perspectives on the future of such compliance-prompting packaging, and they see the future headed in regards to smart packages that provide interface with medical providers or caregivers.
Ben Miyares, president of the Packaging Management Institute, Inc., says, "The recent development of electronic interactive labels holds intriguing promise for drug compliance. Debuting as a marketing gimmick for drink bottles [blinking lights printed on labels that light up when gripped], consider how an electronically printed label could improve compliance by weighing vial contents and audibly and/or visually signaling that not only has the vial been opened, but only a correct dose has been removed within the appropriate time interval."
Technology's role in patient compliance was also mentioned by Richard Adams, head of Pack Graphic Design at GlaxoSmithKline in Raleigh-Durham, NC. Saying he is encouraged by the company's increasing interest in compliance/adherence packaging, Adams notes, "We recognize what a tremendous opportunity exists in designing packaging materials to help our patients take and use their medication in the most efficacious manner possible. It is a 'no brainer' that has gone without proper attention for too long. I think reminder packaging, mobile technology integration [QR codes, augmented reality applications], social networking avenues, less complex wording, focus on voice of the customer initiatives…are all surfacing as viable solutions, or at least aids to meeting compliance packaging goals."
Philip Dahlin, senior manager of sustainability for the Janssen Pharmaceutical Companies of Johnson & Johnson, ties compliance-prompting packaging into sustainability efforts. He explains, "Patient adherence is one way to reduce waste, and we look at that from a sustainability perspective as well. With some packaging innovations, you get better patient outcomes and an environmental benefit with less product waste. You can reduce your impact through the whole supply chain with improved patient adherence. From a company standpoint, we have an innovation group, and new technologies to help improve patient adherence. Packaging is one of those areas it addresses."
Such packaging, "can also provide answers to difficult administration questions," asserts Edward Bauer, a Packaging Hall of Fame inductee. "Compliance is becoming a key factor in the success of the patient on a product. Many conditions, Hepatitis C for example, require the patient to use multiple drugs for an extended period of time to cure the disease. Packaging that makes compliance easy is extremely important to the product's success."
Excerpted from Healthcare Packaging's February 2012, "Voices of Leadership" issue.