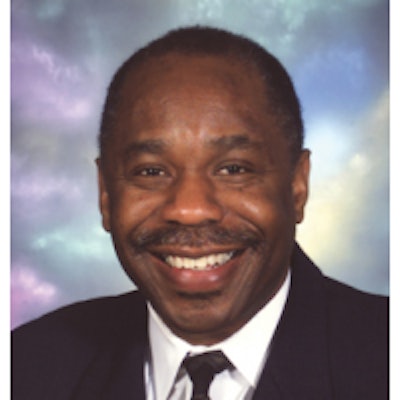 The human body is mostly comprised of water, a characteristic shared with a wide variety of products; but, whereas a drastic reduction of water from our bodies would prove disastrous, the same is not necessarily so for products.  That's the idea behind concentrated products, not a new idea, but one that's been given impetus by sustainability.  From a packaging perspective, concentrated products carry consequences, some of them deemed benefits; but, even those should be evaluated systematically, because always, there are trade-offs to consider.
What most readily comes to mind with the removal of water is reduction in package size—source-reduction, in today's parlance.  With the resultant reduced weight comes savings to the manufacturer in transportation costs, and environmentalists are pleased by the concomitant fewer vehicles and emissions. Retailers are receptive because a greater number of smaller packages can fit onto shelves. 
Regardless of how gleeful the various stakeholders might get, it's all for naught if consumers aren't among the group.  In fact, concentrated products and their smaller packages epitomize the face-off regarding sustainability: consumer convenience vs. consumer sacrifice. 
Smaller packages are easier to carry and they take up less of the consumers' storage space, two entries under the convenience column.  A manufacturer, motivated to increase its sustainability credentials, nonetheless, should not assume that consumers see the packaged product from the same perspective, and even if they do, are willing to sacrifice on any level.  That being the case, here are some considerations for keeping convenience high and sacrifice low.
Is there a price hurdle?
The mere perception of premium pricing can seriously wound the prospects for a concentrated product.  The reality might be that the concentrated product is equivalently priced; but, that fact can be lost on a consumer who's influenced by the small package-big price combination. It's more of a challenge when there are non-concentrated versions of the product for comparison; and, when there aren't, the manufacturer still should be concerned with effective ways to convey that the concentrated product is cost-effective. 
So, regardless of whether the brand is well-established, a startup, or a niche, consumers won't want to sacrifice by paying too much, although what constitutes such sacrifice can differ across the aforementioned brand types.  The package needs to supply conspicuous and convincing cues that the product is worth the price, whether done through copy or graphics. Consumers, too often frustrated by difficult-to-compare unit pricing on store shelves, don't want to have to make calculations.  Packaging, through its communication function, should spare them the math.  
Is more than one package type involved?
If the concentrated product is to be reconstituted by the consumer, it might involve the initial purchase of the non-concentrated product and afterwards the purchase of concentrated refills.  Here, the type of package to be used for the refill potentially will be different than the type used for the non-concentrated product. The non-concentrated and the concentrated might be packaged in a bottle and in a pouch, respectively, for example. 
If the reconstitution is to be done in the bottle, there should be an easy, non-mess method of opening the pouch and getting its full contents into the bottle.  Then again, some consumers regard reconstitution as an unacceptable sacrifice, perhaps not only because of the required effort and time but also out of uncertainty whether they'll always get the mix ratio correct. 
How are graphics affected?
The smaller the package, the bigger the challenge in fitting graphics that don't produce a crowded, cluttered look.  As such, if the product formerly was marketed as non-concentrated in a larger package (or presently marketed that way), the smaller package for the concentrated version might have to jettison certain graphical features, while still communicating the essentials.
By their very nature, concentrated products—in one way or another— are used differently than are their non-concentrated counterparts; therefore, the packaging likely has to carry instructions and perhaps warnings. And despite the smaller display surface, legibility (and not just regarding text) is a must, because squinting and eye-strain are sacrifices.
What degree of concentration is best?
Liquid laundry detergent—a category that has dove head-first into water-removal—has all but standardized on a 2X concentrated formula; however, with other categories, more packaging changes might be needed than just a reduction in size.
After all, water is a solvent and a diluent, and its removal increases the ratio of the other components, for example, acids, bases, essential oils, active ingredients, aromas, flavors, etc.  Now in a more concentrated presence, such components might require protection, from permeation, for example, so the packaging has to have efficient barrier.  As another example, it's possible that certain components in greater concentrations might attack the packaging, thereby necessitating a different type of barrier requirement.
How is dispensing made easy and economical?
The convenience of controlled dispensing goes hand-in-hand with concentrated products as a safeguard against wasteful use, or in some instances, harmful use.  Another approach to dispensing involves not only the product's formula but the product's form; for example, a liquid might be concentrated into a tablet, for measure-free dispensing.  And, of course, such disparate product forms require packaging that has suitably disparate properties.
What new sustainability issues have been created?
A company that removes the maximum amount of water feasible from its product still will find itself awash in other sustainable packaging issues.  That's a fact because sustainability is never achieved in the absolute sense, but rather relatively, the moving target that it is.  It's advisable, therefore, to consider how other levels of packaging might be affected, as well; for example, will the company be criticized for shipping the concentrated product in corrugated boxes that aren't constructed of recycled board?  Not that a company can address simultaneously all of its sustainable packaging issues, but, it should recognize the need to prioritize and synergize.
Watered-down is a misnomer
"Watered-up" might be a better descriptor for when water has been added and watered-down for when water has been removed.  Semantics aside, though, water usage is a major component of sustainability; therefore, what's done in the packaging-related sense should dovetail into the company's overall sustainability strategy.  There's no denying that sustainability can be a tool for competitive advantage.  Smart companies will utilize every available aspect of it to help keep their corporate heads above water.
Sterling Anthony is a consultant, specializing in the strategic use of marketing, logistics, and packaging.  His contact information is: 100 Renaissance Center- Box 43176; Detroit, MI 48243; 313-531-1875 office; 313-531-1972 fax; sterlinganthony1@sbcglobal.net; www.pkgconsultant.com