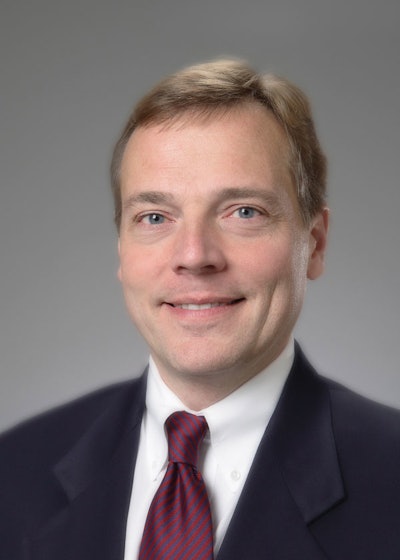 Is anyone else tired of being blamed for every poorly designed package in the marketplace?

Somehow, every packaging professional takes heat for all the incompetent companies out there who clearly do not care about their consumers. Consumer Reports blasts us with their Oyster Awards. Brand Managers lose track of what is really important to their businesses and fail to understand the value of packaging. Over 80% of products continue to fail globally. Somehow—way too often—productivity, cost savings, reduced pilferage, and other factors take precedence over positive brand perception and consumer experience. Balance is important, and so many of the obvious answers are provided in holistic design and universal design approaches.


Meet Kay, Brian's mother-in-law, who in Brian's words is "wonderful and healthy." She is widowed, lives alone, and has some arthritis in her hands. She's one of 50 million people in the U.S. alone who suffers from arthritis.

Kay stopped buying apple juice because she can't open the bottles. She bought and tried several opening devices, and for a long time she would wait for her son Joe to come over and open some packages. But she finally gave up.

Then, one of Kay's adult children found a device with U.S. Patent Number D538,119 - 7,582,350. It's a container opening device. Simply put, it works.

What's wrong with all of this is that Kay had to go out and buy a gadget to do what packaging should do. We as packaging professionals should be providing help to the projected 70-million plus people who will be aged 65 and older by 2030. They may be challenged with dexterity, failing eye sight or other frailties, and our ability to develop packages that work holistically will help everyone. How would you feel about a package that is easy to read, open, close, store, transport, or dispense from? How would you feel about the company and brand that delights you and provides the positive experience?

What we're talking about is holistic packaging design. We believe holistic packaging design goes a level beyond universal design principles, and here are some of the essentials that make a difference.
• Start by firmly establishing design standards in the design brief. Put the sweat and thinking into that document, and don't lose track of your target. It's fine to keep costs in line and make changes over time, but don't do so at the expense of the consumer experience!
• Understand that structural design can be just as important as graphic design. Sure, you can make the type bigger to accommodate declining eyesight. But make structure part of the process. A classic example is Dean's Chug—the cap is flared out a bit, creating a little more leverage when the consumer opens it. And it addresses costs, too, with a rib design that takes material out of the flare, without compromising the intended goal.
• Leverage the value chain. Leading companies use holistic packaging design to explore and evaluate all consumer, channel, and supply chain aspects of potential package alternatives early. That helps them gain speed to market and have greater innovation and relevant differentiation in the marketplace.


We as packaging professionals and as consumer packaged goods companies have a long way to go. We can help Kay and millions like her by modifying the opening torque of bottled apple juice caps. If we're doing that, Kay can start buying our products again. If you aren't going to do it right, leave packaging to the professionals and maybe consider getting into the business of selling package opening devices.