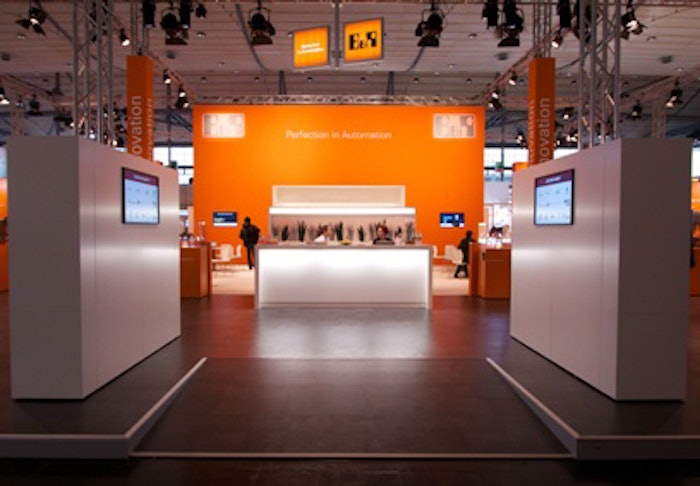 Interested in applying international standards to protect your packaging machinery investment? Visit OMAC Packaging Workgroup, C-377, and see why Nestlé is now leading this initiative. On Tuesday afternoon, feel free to join the OMAC meetings from 1 pm till 3:30 pm in meeting room N-219 – and don't forget to buy your ticket for the Colin Powell keynote at 4 pm, a first for PACK EXPO.
What kind of innovations do standards allow? Interoperability between best-of-breed technologies, such as B&R controls interfacing with Stäubli robots, Emerson fluid power manifolds and Cognex vision systems. You'll see these examples and more at the B&R Booth S-5111.
Are you looking for bright young engineers to hire and future-proof you packaging machine designs, lines and control systems? Then be sure to visit the universities and engineering students at the PMMI Education Pavilion near the entrance of the Central hall. It should be no surprise that B&R Industrial Automation is the exclusive sponsor – after all, this is the automation supplier that puts its new hires through a rigorous 12-week engineering 'boot camp.' And don't forget to stop by B&R at Booth S-5111 at 3 pm on Tuesday to find out which university team will win the annual Student Packaging Solutions Contest.
Every year you will find more packaging machine builders offering B&R as a standard or as a value-added alternative to the status quo of packaging control platforms.
B&R is now the only automation supplier with a dedicated Packaging Solutions group, and this group has been expanded to include Europe, Latin America, China and India. Whether you have packaging operations in these growth markets or you want to sell and/or build machinery there, B&R has the resources and the desire to help you thrive. Make an appointment now with B&R's packaging automation team.
And don't forget to enter to win your own free iPad2 while you're there.