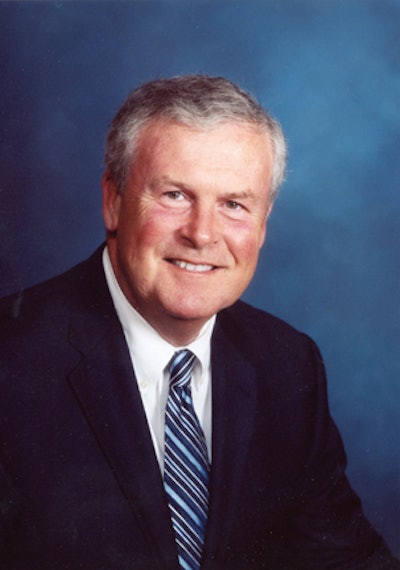 As part of this effort, consumer packaged goods companies (CPGs), including private-label manufacturers, are focusing on a total systems approach where processing and packaging elements are intertwined rather than treated as stand-alone processes.
This Fall, at Pack Expo International 2010 (Oct. 31-Nov. 3; McCormick Place, Chicago, IL), brand owners can gain greater insight into the interdependence of processing and packaging to enhance operational efficiencies, speed new product commercialization, and grow brand sales. Occupying 1.1 million net square feet, Pack Expo will bring together 1,900 exhibitors and 44,000 attendees from across the globe in the single largest packaging and processing event of the year.
We sat down with Charles D. Yuska, president and CEO of PMMI, which sponsors and produces Pack Expo, to learn more about the important changes taking place in processing and packaging operations and how trade shows like Pack Expo International 2010 can help manufacturers find the solutions they need to meet today's and tomorrow's challenges.
Q: As 2010 approaches, there's optimism about the economy. What does this mean for processing and packaging?
A: The issues facing processing and packaging operations aren't tied to a recession or economic recovery. Food safety will always be a priority, and trends such as sustainability, health and wellness, and convenience options continue to be top of mind for consumers, even if they've cut back on overall spending.
Innovation isn't tied to the economy either, and a show like Pack Expo continues to be an effective and efficient way to address pressing challenges. We saw this first-hand at last fall's Pack Expo in Las Vegas, which drew the second-largest audience of processing and packaging professionals in the show's history. Attendees came with projects in hand, ready to do business.
We expect this positive trend will continue at Pack Expo 2010. As companies find their fiscal footing, they'll be looking for ways of improving efficiencies by investing in innovative technologies, introducing new products, reducing waste, improving sustainability, and expanding facilities. These will be keys to staying ahead of the competition.
In other words, companies will be looking to conduct business better, smarter, and faster in 2010. And Pack Expo can help. By addressing in a single location the entire production supply chain, from processing to package design and packaging, the show will be a cost- and time-saving resource to brand owners from around the world.
Q: Another major industry trend is a "total systems" approach to the market, which end users and suppliers both support. How does this affect PMMI and Pack Expo?
A: There are always market forces working to shape both PMMI and Pack Expo, as both need to mirror the industry they serve in order to truly be effective.
In 2009, the PMMI Board of Directors and our members voted to make two important changes to how we operate. First, the association added a new membership class for processing machinery manufacturers. With this change, PMMI now represents all aspects of the production supply chain, including processing and packaging machinery, materials, containers and components. We were pleased that leading processing and packaging companies such as Multivac, Magnuson Corporation, Meyer, CFS, and Cozzini have joined PMMI to work together and represent the supply side of the industry with PMMI.
Additionally, as we discussed earlier, PMMI expanded the focus of Pack Expo to include processing solutions. To support this expansion, Pack Expo International 2010 will feature the launch of The Processing Zone, a special area of the show where attendees will find the latest processing technologies for a variety of markets including beverage, baked goods, snack food, meat, dairy, produce, pharmaceuticals, and cosmetics. They'll find practical solutions to enhance food safety, cut waste, protect product freshness, and improve sustainability.
We're making these changes to align the show with the total systems approach brand owners are taking with their manufacturing teams. With processing solutions integrated directly into Pack Expo, brands will be able to address the production line as a complete process and find innovative technologies to help improve overall operational efficiency.
Q: How has the processing community responded?
A: Extremely well. We have already sold out the first 50,000 net square feet of The Processing Zone and have now expanded this section to occupy 70,000 square feet. We've also added The Confectionery Pavilion in partnership with The National Confectioners Association (NCA), dedicating an additional 15,000 net square feet of space to this important market sector.
It's also important to point out that processing solutions will be found throughout the halls of McCormick Place. Long time exhibitors like Heat and Control, Marlen International, Pro Mach, and Multivac are expanding their presence at this year's show and appreciate the show's focus on both processing and packaging. Many see this Fall's Pack Expo as an opportunity to better serve customers and prospects by exhibiting more from their product line and discuss the total system solution in one place. What we're seeing is that companies trust the Pack Expo brand and its ability to deliver the right audience. By having the strong support of more than 200 processing-oriented companies like Reiser, CFS, Cozzini, Abbott Plastics & Supply Co., Inc., and Meyer Industries, we'll be able to continue to draw that audience. We are finding that the industry as a whole is engaged in this effort together. At the end of the day, customers need a great event to find innovation, and suppliers need an affordable, focused event that delivers an audience. Pack Expo is that event.
Q: What other new features are being planned for Pack Expo this year?
A: Adding value for attendees is critical, so we'll again work closely with industry groups to make Pack Expo a world-class event and deliver value to the industry at large.
As I mentioned earlier, the NCA will sponsor the new Confectionery Pavilion at Pack Expo 2010. NCA has been an important part of the candy, chocolate and gum industries for over 125 years and represents many of the world's leading candy and confection brands — brands such as Ghirardelli, Mars, Hershey and Tootsie Roll. With this history, we're confident the Confectionery Pavilion will help brand owners effectively address their manufacturing challenges.
CPP EXPO (Converting & Package Printing) will once again co-locate with Pack Expo. Reflecting the new market synergies of the package printing, converting, finishing machinery, and supplies industries, CPP EXPO showcases the latest in printing, coating, slitting, and other modern finishing processes.
We'll also bring The Brand Zone to McCormick Place this fall, and introduce Pack Expo International to this highly successful feature. This special exhibit area concentrates on innovative containers and materials that marketers, brand managers and designers can use to make their products stand out on the shelf and to enhance convenience and functionality.
Pack Expo International will be the largest processing and packaging event in the world this year. But more important, we're packing a lot of value into it. Working with the groups that matter to attendees across the supply chain will ensure attendees get the most out of their time spent on the show floor. P2P