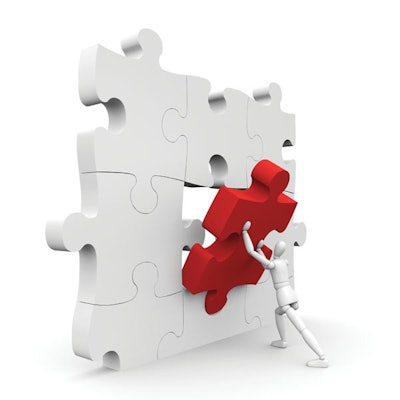 If not, you might want to embrace some of these tips that have proven successful for those in other packaging departments.
• Know who the decision-makers are, and make sure they know who you are.
• Pretend other departments are external customers and 'sell' the project or package's benefits.
• People need a reason to participate. It's always better if you make them feel as though it's their choice.
• Keep open communication, be honest, don't take things personally, ask questions, don't accuse.
• The most effective way to sell an idea is to estimate the dollars saved by it. You can talk product image, or customer satisfaction, or credibility, or robustness/simplicity all day long, but a decision will be much quicker if you put dollars and cents to the proposal.
• Start communications early on in the packaging development. We cannot afford to add the packaging material evaluation at the end of the process.
• Create a cross-functional team and make sure it is lead by someone with great people skills.
• Be sure to give credit where credit is due to everyone involved regardless of the value you personally assign to the contribution. Others also appreciate your consideration of all team members. It is a matter of integrity and fairness.
To read the feature article associated with sidebar, see Lessons learned: achieving packaging department success.