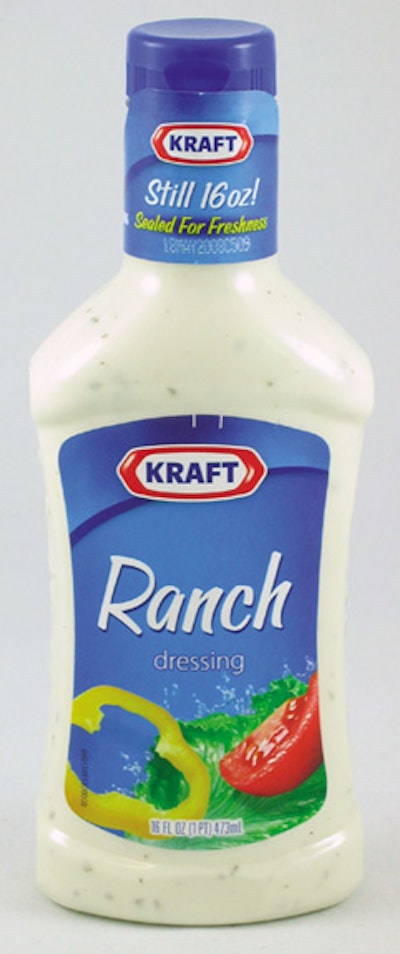 Continued cost pressure due to high oil prices, mandates from retailers to minimize packaging, a noticeable rise in the public's desire for greater sustainability, and a surge in government regulation—these are combining to make sustainable packaging more attractive than ever.
Government regulations deserve special scrutiny, as they've lately become one of the top change agents behind the trend toward sustainability. Case in point is the European Union, which is recognized for its leadership in all things environmental. The European packaging community is generally ahead of the rest of the world in terms of sustainability, thanks in large measure to the role played by government mandates.
Now China is getting into the act. Recent reports out of China describe what may be the most far-reaching packaging and recycling measures ever undertaken by a single government. Not only will this proposed new legislation bring about change in China, but its impact—and opportunity—will likely be felt worldwide.
Stuart Hoggard has spent 12 years as a specialist on and publisher of packaging information. He writes Asiaphile, an internationally syndicated monthly column, and publishes PackWebasia.com, an online resource for the Asian packaging supply chain. Hoggard is also reportedly the sole packaging journalist to receive an advanced look at the proposed Chinese legislation, which is called Method for Administration on Recycling Packaging Materials.
Hoggard writes in a recent Asiaphile column, "The new legislation is essentially a packaging waste law, drawing more on the Japanese system than on the European model. When viewed as a single piece of legislation, it would burst the brain of the most hardened of Europe's Eco warriors.
"In the next five years, China is going to: Require light-weighting of packaging, forbid packaging that is neither recyclable nor biodegradable, introduce post-consumer waste household sorting, set up waste collection systems, build recycling and reprocessing plants nationwide, and monitor and control recycled material quality."
The legislation also calls for the establishment of a market economy system for trading in recycled materials. This would essentially be a commodity exchange for recyclables, perhaps the first in the world. Given the volume of recycled materials shipped to China already, it will probably mean a global trading floor, notes Hoggard.
According to Hoggard, PVC will be banned and polystyrene restricted, the use of dyes and inks will be drastically reduced, the use of heavy metals in inks will be banned, and toluene and benzenes as solvents for rotogravure inks will be banned, too.
"U.S. companies with Chinese operations that export products to the U.S. won't be directly affected," Hoggard tells Packaging World. "That will probably change as there will be too much leakage back into the domestic market of banned packaging materials. U.S. machine manufacturing and consumables suppliers will have to comply if they want to sell in China. U.S. converters with China-based plants will have to comply. U.S. retailers such as Wal Mart—which has more than 146 stores in China—must comply to sell Chinese-made products in China."
Hoggard believes that equipment manufacturers will see sales grow as Chinese industry re-tools to exclude PVC and restrict polystyrene. He says, "All forms of plastic and paper reprocessing and recycling equipment will be in hot demand." He also thinks the changes in printing will greatly increase demand for earth-friendly inks and application equipment.
Producer responsibility will also loom large as China's sustainable packaging legislation takes shape. Hoggard quotes a line from the proposal: "The entity packaging the products shall be responsible for disposal of abandoned packaging materials." He interprets the line this way. "The reality here is that an intermediate 'association' will probably establish a fund," he says, "which, like Japan, will collect fees based on ex-factory container shipment weights, and the fees will then be channeled into waste collection and recycling."
In other word, consumer packaged goods (CPG) companies are going to help fund the recycling effort, and compliance to the legislation will bring about significant operational changes as companies attempt to stay ahead of the compliance curve. An exhaustive analysis of the draft legislation is available for sale on the www.packwebasia.com website.
It's not just China
As we noted earlier, Europe has long presented the packaging community with a sizeable compliance issue. In 2005, the BBC reported, "A new European law known as REACH has been described as the most important European Union legislation for 20 years." REACH stands for Registration, Evaluation and Authorization [and Restriction] of Chemicals.
"REACH legislation," the BBC report continued, "puts the onus on business to show that the chemicals it uses are safe. It is also meant to encourage the replacement of hazardous chemicals with safer ones and to spur the chemicals sector into researching and developing more new products."
At the 2007 Packaging Strategies Sustainable Packaging Forum in Pittsburgh, Dr. Pertti Häkkinen, a principal of Gradient Corp., outlined the details of REACH for the Forum's 500 attendees. He said, "To continue to manufacture in the European Union or to import chemicals, companies must know the effect of those chemicals on humans and the environment. Companies must advise users on what precautions to take for safe use and document for regulators that the product and uses are both safe and that the risks are manageable. REACH legislation extends producer responsibility beyond the sale of a product to include its ultimate disposal. The chemicals in all packaging, including sustainable packaging, will need to be considered for assessment under REACH."
Chemicals used in packaging covered under REACH include surface coatings, biocides, fragrances released from "scratch & sniff" labels, the monomers and other chemicals used in polymers, and any substances designed (intended) to be released into the environment as a packaging material breaks down. Further, REACH includes any chemicals that could enter the environment under reasonably foreseeable conditions of use, disposal, and recycling.
Packaging executives must be certain that their materials suppliers actively plan to be REACH knowledgeable and compliant. If not, some packaging chemicals will no longer be able to be used because of missteps in planning and communication or missed deadlines for the filing of information. Dr. Häkkinen says that even with adequate planning and efforts, some chemicals used in marketed compositions remain at risk of being restricted or banned in the European Union starting in 2010.
Pre-registration begins in June 2008 and runs through November. Pre-registration is important because it gives companies three-plus years to complete the formal registration process. Companies that do not pre-register will not be in compliance with REACH unless they then take immediate steps to have their chemicals become part of the REACH registration process. Dr. Häkkinen says, "Ongoing advice from in-house or outside experts in REACH is strongly recommended as REACH deadlines approach and as the current REACH legal text evolves. This includes expert input during the R&D phases of chemical consideration and selection."
How likely is the U.S. to adopt similar regulations and what must companies do to stay ahead of this compliance curve? Dr. Häkkinen says, "The issue of chemical exposure to both humans and the environment is on the agendas of a range of government regulators. U.S. and Asian governments will likely follow Europe's lead by enacting legislation similar to REACH. It is in a packager's best interest to follow REACH regulatory activity closely. CPG companies will be wise to make products and packaging more sustainable as well as more compliant with REACH. This strategy will help the company stay ahead of the compliance curve, even if that company is not currently doing business in the European Union."
Europe's REACH and China's Method for Administration on Recycling Packaging Materials are only two of dozens of environmentally focused regulations with which CPG companies and their suppliers are going to have to contend. Efficiencies of scale dictate that it is far more effective economically to comply with the strictest standards—solve one to solve them all.
Signs of progress
So where does one look for examples of sustainable packaging in action? A good place to start is Packaging Strategies' 2007 Sustainable Packaging Forum, where Kraft Foods was among the participants. Kraft Foods is a $34 billion food and beverage company with headquarters in Northfield, IL. For years, Kraft has been working to reduce consumption of energy and water, source agricultural commodities in more sustainable ways, and minimize packaging waste. The company is also involved in reducing the environmental impact of its packaging materials.
Roger Zellner, director of sustainability R&D, at Kraft Foods, told attendees at the Packaging Strategies Forum that Kraft Foods packaging is focused on four key areas to drive sustainability.
These include:
• Leverage material and design packages that weigh less
• Incorporate tools and measures for sustainability
• Make progress toward incorporating renewable packaging materials
• Influence recycling and recovery
Packaging successes highlighted by Zellner included the redesign of a Kraft Regular and Light Salad Dressing bottle, which resulted in more than a three million pound annual reduction in PET. A material substitution from paper and foil to film in the packaging of its Milka chocolate bars resulted in a 58% reduction in material.
Decision-making on issues related to sustainability requires the ability to easily quantify and communicate benefits and risks, Zellner says. This entails incorporating tools and measures that provide clear outputs for business decisions, including transparent calculations and data sources. Companies should seek common industry metrics and data. There must also be end-to-end measurements, including lifecycle assessments with ISO standards.
"The focus on packaging and sustainability has required the industry to view packaging through a different lens and evaluate how packaging adds value throughout the entire supply chain with an 'end to end' or 'cradle to cradle' perspective," says Zellner. "Anytime you bring a new perspective such as sustainability and challenge the status quo, you will get questions and, consequently, differing opinions and ideas. These are the foundation of every vibrant society, organization, or industry."
Progress on the supplier side, too
Harris DeLoach, chairman, president, and chief executive officer of Sonoco Products Co., Hartsville, SC, believes that the public is increasingly interested in products that are more sustainable. "Bottom line, sustainability is not a fad," he told attendees at the Packaging Strategies Forum. "The packaging industry must balance consumer demand for sustainable products with the desire for convenience, performance, and price."
Sonoco is a $3.7 billion global manufacturer of consumer and industrial packing products and provider of packaging services with more than 300 operations in 35 countries. The company pursues a triple-bottom-line approach to sustainability—social, environmental, and economic.
Energy usage by Sonoco's North American mills has been reduced by nearly 10% in the past five years. Carbon dioxide emissions fell by roughly the same percentage. The company works to improve the recovery of steam and recycle water from its manufacturing processes, which has resulted in water consumption falling by approximately 15%.
Sonoco is developing plans to use biomass, a renewable fuel, at the company's largest mill, located in South Carolina. This project could reduce coal usage by as much as 100,000 tons annually. Co-generation operations at the plant will result in a significant amount of green power that can be used by Sonoco or offered to other electricity consumers.
Packaging success stories at Sonoco include the development of a high-barrier non-foil retort pouch that offers superior product protection and is microwave safe. The new retort pouch reduced material weight inputs by 97%, greenhouse gas emissions by 85%, and energy inputs by 43%. A conversion from a metal to a composite can reduced energy inputs by 34%, weight by 27%, and greenhouse gas emissions by 20%.
"We challenged each of our businesses to look into developing sustainability-related commercial opportunities as a part of their plans," DeLoach tells Packaging World. "As a result, our employees are developing new sustainable packaging and recycling services that are not only meeting customer needs, but also increasing Sonoco's sales and profitability."
The company started a new business called S3—Sunoco Sustainability Solutions. The goal of S3 is to help customers send zero waste to landfills, reduce hauling and landfill fees, and convert a waste stream into a revenue stream.
Myles Cohen, vice president and general manager of S3, says, "Many of our customers are integrating S3 into their overall sustainability effort. The objective is to reduce waste and to find ways to recycle previously un-recycled materials. This not only reduces the costs associated with sending materials to the landfill, but in many cases creates an incremental revenue stream. If the customer is working toward the improvement of corporate sustainability, the S3 reporting system allows that customer to measure progress by month and year to date."
Kraft Foods is an S3 customer. Roger Zellner says, "Sonoco has provided expertise in assessing our manufacturing solid waste and has shown us opportunities for recycling rather than disposal. We are focused on leveraging our suppliers' expertise beyond shrinking our packaging footprint through material reduction and redesign. Sustainability requires a holistic perspective that leverages different supplier skills as our relationship with Sonoco demonstrates."
DuPont
Linda Fisher, vice president and chief sustainability officer at DuPont, told attendees at the Sustainable Packaging Forum that goal setting and measurement are two important tools used by DuPont, a $27 billion science company, with headquarters in Wilmington, DE, to move toward greater sustainability.
"We found it useful to create goals so that everyone in the company knows what we are aiming for and everyone outside the company can hold us accountable to," she said. "For example, in 1994, we set a goal to reduce greenhouse gas emissions by 40% by the year 2000. We achieved that goal on schedule. Then we challenged ourselves to reduce our greenhouse emissions by 65% by 2010. In fact, we achieved a 72% reduction by 2004, six years ahead of schedule, and avoided costs of more than $3 billion by holding our energy use six percent below 1990 levels—while production increased."
Among seven global mega trends offering long-term growth opportunities, the seventh, Fisher said, relates directly to sustainable packaging: Increased concern by the public about health and environmental impacts of consumer products. She said that the packaging supply chain is responding by developing solutions that maintain performance, functionality, and price, while reducing environmental impacts. Fisher said DuPont is forging ahead with the development and sale of products that not only remove and reduce packaging, but also promote renewable and recyclable packaging.
Fisher offered the following six key actions that DuPont found useful to raise awareness and commitment to sustainability.
The vision is clearly defined by leadership:
• Assign an "implementer" who will develop systems to ensure implementation of the vision and objectives;
• Set goals so that everyone involved has something against which to measure progress;
• Hold strategic reviews with key organizations to discuss their role in achieving the goals; discuss potential roadblocks that might impact success;
• Develop awards and recognition to highlight key programs and significant accomplishments;
• Form relationships with key NGOs and other external groups.
MeadWestvaco
During the research and writing of this article, Bob Feeser, president of the MeadWestvaco Packaging Resources Group, talked with Packaging World about his company's comprehensive approach to sustainability. MeadWestvaco is a $6.5 billion global producer of packaging, with leading businesses in consumer and office products and specialty chemicals, with headquarters in Richmond, VA.
"Sustainability is integrated into the way MeadWestvaco runs its business," says Feeser. "We have dedicated capital to fund projects that are designed to improve energy efficiency and reduce emissions. This is helping us minimize our impact on the environment as well as improve cost efficiency. With a triple-bottom-line approach (social, environmental and economic), we find that efforts to reduce energy costs, for example, lead to lower emissions, increased use of bio-fuels, and greater cost savings. These benefits have a positive ripple effect throughout the supply chain."
On the environmental front, MeadWestvaco is a founding member of the Chicago Climate Exchange. As a member, the company has committed to reduce by 2010 direct carbon dioxide equivalents by 6% as measured against a 1998 through 2001 baseline. All of its U.S.-based mills pursue voluntary carbon dioxide reductions through the American Forest & Paper Association's Climate VISION Commitment and the Business Roundtable's Climate RESOLVE Initiative.
MeadWestvaco works to increase energy efficiency and reduce water usage. The company self- or co-generates two-thirds of the total electricity required by its North American paper mills, enabling it to rely on carbon neutral, renewable biomass fuels for approximately 65% of all the energy used at those facilities.
Among the examples of sustainable packaging highlighted by Feeser was MeadWestvaco's Natralock®. It's a durable security package designed to replace traditional plastic clamshells. It uses a proprietary paperboard as the primary substrate—which is both renewable and recyclable. Natralock uses 50% to 60% less plastic on average than plastic clamshells. The new packaging also requires less energy than a plastic clamshell during the manufacturing process.
"To continue to be successful, the sustainable packaging movement has to be about more than a substrate," says Feeser. "This packaging has to incorporate design, format, substrate, and efficient fulfillment to achieve a total value of ownership that will truly drive a more vibrant, growth-oriented, and profitable packaging industry."
To view a sidebar article related to this article, go to: packworld.com/view-24573

Companies in this article
Videos from All Packaging Machinery Corp.