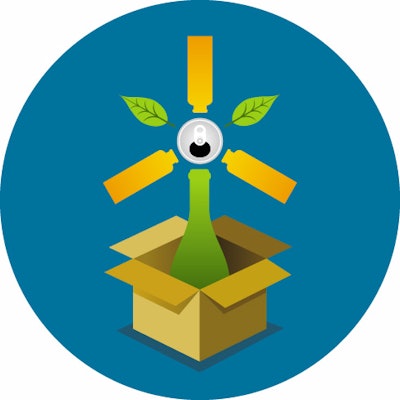 The first Essentials of Sustainable Packaging course was held January 22-23 in Chicago. From now until the end of the year, the course will be traveling to the following cities: Atlanta, Baltimore, Boston, Chicago, Dallas, Denver, Los Angeles, Montreal, Newark, Philadelphia, Seattle, and Toronto.
"This new course gives packaging, marketing, design, and procurement personnel the common vocabulary and understanding essential for implementing sustainable packaging processes across a company," says Anne Johnson, director of SPC, a project of GreenBlue. "Fundamentally, sustainable packaging is collaborative—requiring multiple disciplines to contribute their expertise. This course is designed to give people the foundation for doing that."
Following an overall introduction to sustainable packaging, key sections of the two-day course focus on:
• Global Case for Sustainability
• New Perspective on Performance and Cost
• Energy and Packaging
• Recovery Challenges and Opportunities
• Responsible Sourcing and Material Considerations
• Design for Optimizing Materials and Energy
• Metrics and Tools for Sustainable Packaging
• Clean Production and Environmental Management
• Material Health
• Social Responsibility and Packaging
• Communicating Sustainable Packaging
"Sustainable packaging isn't something you just tack on to a business," Johnson says. "It must be part of your business processes. That is why we made the 'essentials' course inclusive for many different disciplines."
True to the collaborative nature of sustainable packaging, SPC and PAC drew in others to help in the development and teaching of the course. Walter Soroka and Associates brought to this effort extensive knowledge of packaging technology and education. Soroka is an educator, author, and consultant. IoPP's Fundamentals of Packaging Technology course, for example, is based on a Soroka book.
Respected consultants Mike Richmond and Brian Wagner of PTIS contributed insights gained from their extensive research and from application expertise, working with companies on sustainable practices. The new PTIS affiliate Global Sustainability Solutions, Inc., also contributed.
The cost for the two-day course is $1,250. Members of SPC and PAC attend for $995. Groups of three or more from the same company receive a 10% discount from the member or nonmember price.
The web site www.sustainablepackaging.org/essentials offers a city-by-city schedule, a downloadable brochure, and registration information for the SPC and PAC Essentials of Sustainable Packaging course. •
Companies in this article