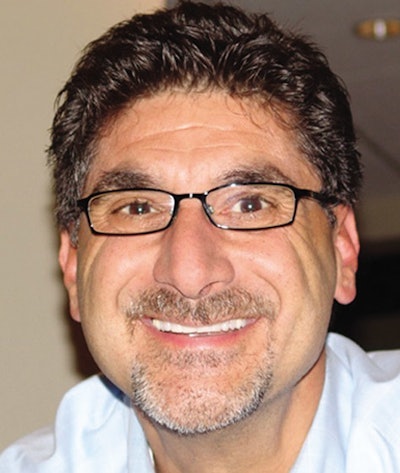 PW: How do you think packaging design differs between warehouse club stores and mass merchandise retailers, such as Wal-Mart and Target?
Sbarra: The primary consideration is the buying environment itself. In the mass environment, there exist 100,000 plus skus versus 4,000 plus at club. At mass, the unit package is relatively small in comparison to club. Being smaller, it will be picked up, handled, and turned around more as the shopper examines it and possibly the SKU next to it to learn more. Great designers are good at simplifying the message without cluttering the unit package or reducing the type size of critical information to a point where the average eye struggles.
In the club environment, the items are more likely to be presented in bulk and in much larger boxes than at mass. Often these items are on standalone pallets, up on risers, or buried under the green steel. These big boxes become billboards in the club environment. And as most of these large boxes or units will not be handled by the consumer in the club environment, it is critical that the hierarchy of decision-making information is presented on the panel directly in the consumer's line of sight—possibly even on all sides.
PW: Do you have any suggestions on how a consumer packaged goods company can be flexible enough to produce different packaging formats for different retail environments, while still being cost-effective?
Sbarra: The advances in technology and digital printing, along with the willingness of forward-thinking packaging manufacturers to change their processes, has made the mass customization of packaging a present-day reality. Smaller CPG companies, as well as more nimble, large CPG companies, are capitalizing on this technology to gain a competitive advantage. It is a challenge for some of the larger CPG companies, which have made significant capital investments in in-line equipment, to maintain their manufacturing efficiencies and customize packaging for the ever-expanding discreet market segments and retail channels. However, globalization is accelerating the speed with which CPG companies, big and small, are customizing their packaging for these markets.
PW: What packaging trends are emerging in the high-volume retail environment?
Sbarra: We see three basic trends. The first is sustainability. This involves reducing unnecessary packaging and waste, which leads to less material and energy required to produce and dispose of the packaging. This can result in enhanced margins for both the manufacturer and the retailer and is the best of both worlds, as the ultimate objective is to create sustainable resources and a sustainable cash flow.
The second is RFID, whereby tags are moving from pallet to case to unit packaging. Tracking the package, in real time, from the shop floor through the supply chain, onto the shelf, and through the cash register helps every entity that touches the package add value, reduce cost, and compress time.
The third trend is simplicity. This means reducing the visual clutter on packaging that creates an obstacle for the time-starved consumer. The trend is toward less cluttered but more compelling graphics and clear copy. —Anne Marie Mohan


Companies in this article