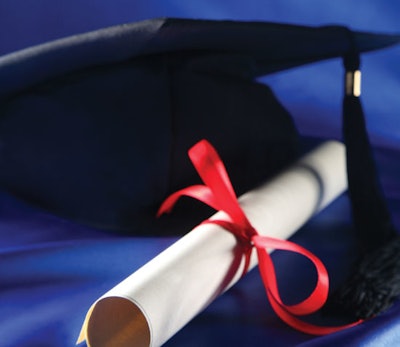 The skills gap between U.S. and European packaging automation curricula was the topic discussed at a Pack Expo Las Vegas conference session called "Automation skills training in Germany: are we missing 'Das Boot?'" The session speaker was Elau marketer John Kowal. The session included a surprise announcement by Purdue University Calumet of the Purdue University system that it will offer North America's first comprehensive, packaging machinery-focused mechatronics engineering technology program.
Kowal's presentation, co-authored by Elau training manager Rainer Beudert, showed several technical universities in Germany offering mechatronics programs. In contrast, most U.S. engineering schools still divide electrical/electronic, computer science, and mechanical disciplines into separate programs.
Although mechatronics programs exist at some U.S. universities, they are generally confined to robotics and are relatively theoretical. Purdue Calumet's initiative, which debuts with the Hammond, IN, school's Fall 2008 semester, is believed to be the first such program in the U.S. to focus on machinery. It is specifically the first to target career opportunities in the packaging machinery industry.
Mechanical engineering professor Jim Higley credits Morrison Container Handling solutions owner Nick Wilson with convincing Purdue Calumet of the job opportunities awaiting mechatronics graduates. Visiting Pack Expo Las Vegas and seeing hundreds of companies all in need of skilled engineers simply reinforced the decision for Higley and fellow professor Msoud Fathizadeh.
Kowal's presentation also noted the Industrial Maintenance Training Center of Pennsylvania and the two-year curricula at Wisconsin Indianhead Technical College and at the Center for Automation and Motion Control at Minnesota's Alexandria Technical College. Kowal noted that in combination, these forward-looking institutions are helping to meet a pressing need in the U.S. He urged all in attandance to contact PMMI's Technical Services Director, Maria Ferrante, with emails supporting the need for such curricula. Ferrante can be reached at maria@pmmi.org.
Companies in this article
Videos from Morrison Container Handling Solutions