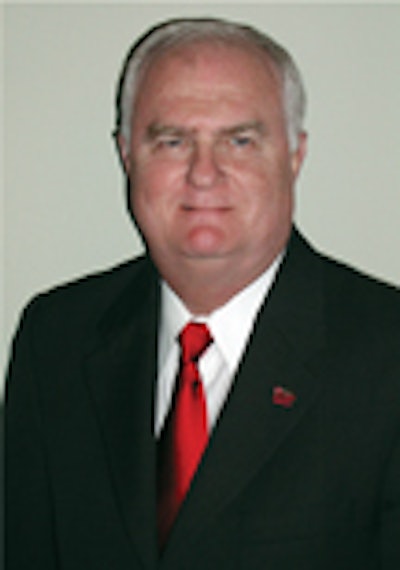 Founding members included the European Packaging Federation, Asian Packaging Federation, and representatives from Australia, Canada, México, and the United States.
Today, WPO's mission can be summarized as follows: "Better Quality of Life Through Better Packaging for More People." With that mission in mind, WPO encourages the development of packaging technology, science, and engineering; stimulation of international trade; and the advancement of packaging education and training.
WPO is made up of member organizations from 38 countries. Many members are packaging institutes, focused on education for the packaging professional, including curricula that lead to diplomas. Other significant members are national or regional trade organizations that promote their countries' packaging products. In recent years, WPO has focused on packaging in developing nations.
WPO was directly instrumental in establishing Packaging Institutes in Ghana and Nigeria. The founding of these two bodies has had a direct benefit on the economies of these developing countries. In addition, their membership in WPO has made it possible for them to tap into the knowledge and experience of all the other WPO members. The 2008 WPO board meeting in Accra, Ghana, added huge value to IOPG and increased their status within the Ghanaian packaging industry and government. Keith Pearson, President of WPO, asked a Ghanaian student what he thought of the training workshop WPO sponsored in India about two years ago. The student's reply was, "The training I received there forms the basis of my packaging knowledge and has proved invaluable in my job."
And now, IOP-Ghana has just introduced its own diploma course as of February 4, 2010. They have been supported by advice and have received textbooks from South Africa as well as a few textbooks from IoPP in the US. They are also developing a package testing laboratory.
Several years ago, PackTec in Tunisia had assistance from the Danish Technological Institute in setting up their package and materials testing laboratory. The Tunisian testing laboratory is one of the finest facilities I have ever had the opportunity to visit and stands tall by any developed nation's standards. And now, PackTec is partnering with Lebanon to achieve the same result.
Perhaps WPO's most visible activity is sponsorship of the WorldStar Award for Packaging Excellence. This international award program stimulates interest in packaging throughout the world and provides a vehicle that allows packaging colleagues in every corner of the globe to compare their works.
Complementing the WorldStar Award for Packaging Excellence is the WorldStar Student competition, which plays an important part in encouraging young people to consider a career within the packaging community. Just as important, it offers industry an opportunity to identify young talent to fill its future packaging design and development needs.
There is no question that developed nations—North America, Western Europe, Japan, Australia—have highly developed, sophisticated packaging infrastructures. So what opportunities are there for these nations as part of WPO?
First, given that developing nations need assistance in identifying materials and methods that make sense in their own context, developed nations have those tools for sale. It's about creating commercial opportunities for fully developed nations. In return, by having access to these emerging economies, developed nations facilitate the opportunity to buy their finished goods, properly packaged.
One of the best examples is the development of the fresh fruit business in North Africa. Until that was done, many fresh fruits were very expensive and hard to find in Europe during the winter. The same holds true in North America with regard to such crops as fresh pineapples and avocados, produced in México and Central and South America. Packaging brings nations and economies together for the mutual benefit of all.
Lastly, perhaps helping some of these developing nations is simply the right thing to do! Replacing chaos with order has a valuable social purpose. Healthy people are happier people. Helping developing countries reduce chaos through safe water and nutritious food can bring stability to troubled regions of the world. Packaging, our business, is one tool that can help bring about this desirable outcome.
WPO, as an important member of the packaging community, takes an active, leadership role in addressing the issue of sustainability. The world cannot do without packaging, but the world can also use packaging more effectively and efficiently, meeting the needs of people while being conscious about sustaining the environment and all its resources, natural and otherwise.
WPO encourages packaging professionals everywhere to seize this moment and lift packaging engineering and the sciences of packaging into their rightful places as strategic business elements, and as important contributors to a forward-thinking society.
Companies in this article