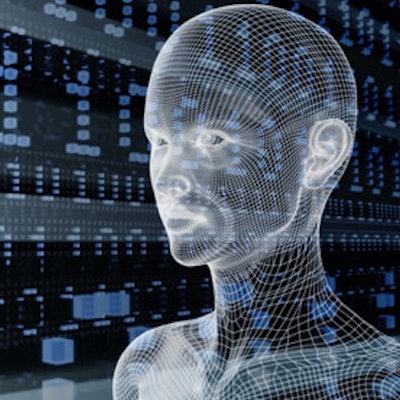 Packaging isn't to blame for all drug and medical device errors, "but we can contribute and help" to reduce those errors, believes Dr. Jane Severin, director of technology for Oliver-Tolas Healthcare Packaging.
Severin, who holds a BS and PhD in Packaging from Michigan State University, and has worked in engineering and senior management positions for Schering-Plough, Cardinal Health, Bayer Corp., Baxter Healthcare and others, presented "Medical Device Packaging—Current & Future Trends," June 10 at the Medical Packaging Update conference held during MD&M East in New York.
Product and package integrity is essential in preventing errors, Severin reported, noting, "a major reason for packaging-related product recalls in the device industry has to do with defective packaging that has the potential for a breach in sterility, not an actual breach."
Maintaining product and package integrity gains in importance as distribution chains expand globally, facing more vigorous temperature and humidity challenges. Severin also mentioned that medical device manufacturers (MDMs) continue to be pressured by "cost, cost, cost, and the drive to reduce scrap."
Beyond integrity issues related to maintaining a sterile barrier he identified the key packaging challenges and issues facing MDMs remain counterfeiting/diversion, brand integrity, data standards, user needs (including an aging population, combination products, medication and device factors, sustainability, and costs. "The basic challenges facing MDMs remain fairly constant while the complexity of these challenges increases constantly."
Among Severin's other key points made during the presentation were the following:
• There is increasing regulatory scrutiny on MDMs that's fueled by the press, the public, and events.
• Counterfeiting and diversion, once thought to be a pharmaceutical problem, is becoming a challenge for MDMs. She asked attendees, "Have you looked for diverted or counterfeit product in the marketplace? Are you confident that counterfeit and/or diversion issues aren't being misreported in your CAPA process? Are you confident that your product and packaging are destroyed at the end of the lifecycle?"
• Arbitrage and parallel trade are posing greater threats, and free trade between countries in the European Union "has fostered a thriving legal parallel trade," she believes. Another point: "Fines for diversion and counterfeiting are less severe than for selling illegal drugs or running guns, and this attracts the efforts of organized crime."
Severin spoke about the importance of designing human factors into medical device packages. She said the best way to gain perspective on your package design is to study the interactivity between it and consumers/patients. "Immersion into a hospital environment offers realistic, multisensory experience to increase clinical proficiency and decrease medical errors and costs," she said. However, patient privacy regulations and other issues make it difficult for packaging engineers to gain access to patients to observe and respond to human factors related to packaging. University studies, she noted, could help fill this research gap.
Severin, who helped in the development of the Walmart packaging scorecard, pointed to sustainable package development as another key issue or trend for MDMs. She said reducing materials goes hand in hand with financial savings, pointing to reduced scrap during package testing as one area to reduce material consumption.