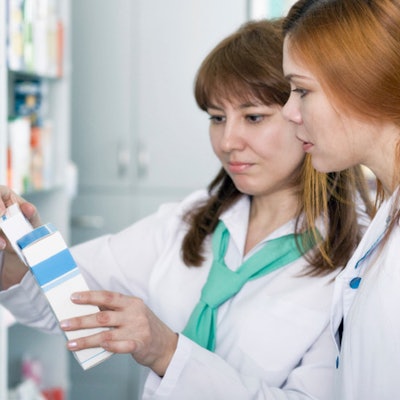 Around the globe, countries are battling to recover from a recent series of natural disasters such as earthquakes and tsunamis. The global economic storm, meanwhile, continues to have an impact on lives, particularly in the pharmaceutical sector.
The overall unemployment rate held at 9.7% in February, according to the U.S. Dept. of Labor's Bureau of Labor Statistics. Depending on your perspective, that may be better than an unemployment rate hike, but to the 36,000 who lost jobs last month, it's not so rosy. And it's probably not much solace to the 14.9 million unemployed.
A March 5 report on PharmaManufacturing.com, "Planned Job Cuts Drop 41%; 16% for Pharma Industry," offered mixed results. There was good news in the automotive, industrial goods, computer, and retail industries, which all showed dramatic reductions in job cuts the first two months of this year when compared to the 2009 January/February timeframe.
However, in the pharmaceutical industry, there was only a 16% reduction in "downsizing." The sector announced 25,857 job cuts in the two months, with the article pointing to planned cuts at Merck & Co., following its acquisition of Schering-Plough.
Another example of bad news in the pharmaceutical sector was reported recently by philly.com, which said that AstraZeneca nearly doubled its planned job cuts, to 15,000 worldwide, by 2013.
Not all the news is dreary, however. The PharmaManufacturing article quotes John A. Challenger, CEO of Challenger, Gray & Christmas, as saying, "We are seeing more job cuts related to business strategy, as opposed to cuts stemming from recessionary pressure. In other words, we expect cuts from mergers and acquisitions or from companies shifting focus from one business area to another."
Another strategic observation was noted by Eric Langer in his PharmTech.com story entitled, "A Bio View of Outsourcing." He referenced BioPlan Associates' 2010 biopharmaceutical manufacturing survey, saying, "Companies providing outsourced services to the biopharmaceutical industry seem to be weathering the impact of the global financial crisis as many biomanufacturers seek to develop strategic partnerships and increase their outsourcing despite increased internal cost-cutting."
Fortunately, there are positive economic signs, with optimistic projections for pharmaceutical and biopharmaceutical firms, which appear to be positioning themselves to prosper in an uncertain future.