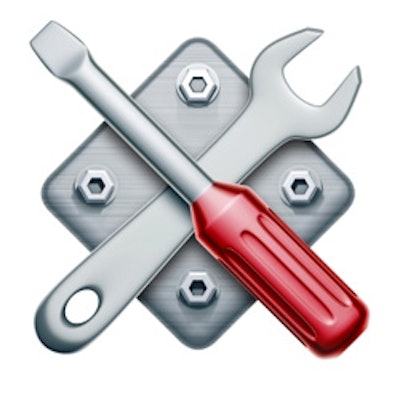 Although it may be an unglamorous aspect of packaging machinery, maintenance is absolutely fundamental to effective and successful production lines. In fact, answers touching on maintenance were one of the most popular topics to our solicitation for advice about packaging machinery,
Lessons learned: packaging machinery
, in the October 2008 issue. What follows are additional insights about maintenance from some of the more than 700 survey respondents.
• Preventive maintenance will help line efficiency.
• Maintenance is the most important aspect to maintaining good Overall Equipment Effectiveness.
• A planned maintenance and replacement schedule is important.
• Preventative maintenance is better than reactive maintenance.
• Post-purchase, maintenance support is highly effective. In fact, it becomes the key decision driver to buying a second machine where the reliability factor is higher.
• Invest in a good maintenance department.
• All packaging machinery needs good preventive maintenance.
• Instill ownership of new equipment to the operator/maintenance person as soon as possible.
• When purchasing new equipment learn where you can go and see the machinery in action. Be sure you talk with those who work with this machinery every day. Don't beat around the bush. Ask direct questions to the operators and the maintenance department. Make sure you are satisfied with the piece you are about to purchase before you take the big leap. Remember, the salesperson will not always tell you the downfalls of the equipment.
• You will need operator and maintenance training to ensure success in operation.
• Preventive maintenance is key for maximum efficiency.
• Look for machinery that your maintenance people will know how to fix.
• Preventative maintenance saves time, it does not cost time.
Getting maintenance down to a 'T'
One of the more thoughtful responses came from John Ashford, a Boise, ID-based corporate operations maintenance manager at R.C. Bigelow, the specialty tea packager headquartered in Fairfield, CT: "Establish specifications and develop programs that ensure that the anticipated quality expectations are consistently provided. Good maintenance programs save money, improve efficiencies, and reduce scrap. Preventive and progressive maintenance programs must remain dynamic/flexible as the equipment ages. This program is enhanced with additional checks based on machine run time."
Ashford oversees about 100 maintenance personnel at three company facilities, including in Boise. He tells us that Bigelow's tea packing lines have efficiencies around 90% when the industry standard is around 75%. He credits that kind of performance to several key aspects:
• Quality of materials that look to trim costs, but don't compromise on quality or performance.
• Three days (Fri-Sun) of dedicated maintenance weekly at each facility.
• Teamwork and dedicated employees all striving to produce a quality product.
• Strong corporate support of maintenance.
"Corporate understands maintenance is crucial to quality initiatives in performance and savings, and realizes maintenance provides a payback," says Ashford. "It has allowed us to grow and expand our maintenance initiatives and programs." Bigelow is now looking at Failure Mode and Effects Analysis (FMEA) as a tool to develop automatic defect detection on each machine type the company operates.
"FMEA analysis is a process audit and tool," explains Ashford. "It helps us to identify and prioritize failures according to their risks, including to equipment, and facilitates corrective actions up to and including machine enhancements. The machine enhancements can include redesign or sensors to detect and remove affected product from the process. Efficiencies will then benefit when corrective actions reduce or eliminate the number of stoppages or defects experienced. In my opinion, the process can apply to any piece of equipment.
"We develop things internally that are not available off the shelf," he adds. "That's what I attribute a lot of Bigelow's success to. Not coincidentally, Bigelow is number one in our category of specialty teas."
Companies in this article
Videos from All Packaging Machinery Corp.