Cleanser whips up the essence of marshmallows
The central feature on Kao Corp.'s Bioré Marshmallow Whip facial cleanser, distributed in Japan, is a pump foam dispenser. This pump makes a whipped lather that cannot be achieved by using hands. To make a whipped lather, a mesh is installed in the pump and at the tip of the nozzle. Mesh inside the nozzle is designed more finely than for inside the pump. With a round bottle shape and screw cap, the package design resembles a marshmallow.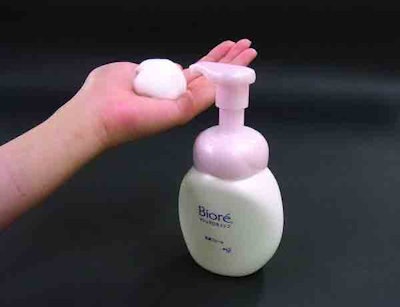 Companies in this article
How to ensure your best conveying project yet
Read our latest Playbook to discover how to ensure efficient product handling, best practices for specifying conveyor and container handling equipment, and top tips for a successful pack line startup.
Download Now
Discover Our Content Hub
Access Packaging World's free educational content library!
Unlock Learning Here