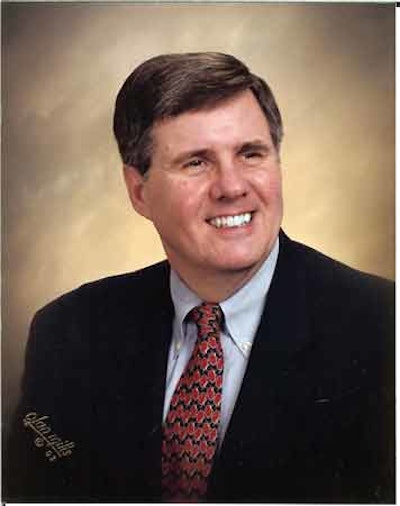 Edward Bauer
Now retired as director of global packaging for Bausch and Lomb, Ed Bauer has held positions at American Home Products/Wyeth Ayerst Laboratories, Ross Products Div. of Abbott Laboratories, Campbell's Soup, Glidden Coating, and Mobil Coatings. He and his groups have won three DuPont Awards. While at Ross they won two IoPP Ameristar Awards for the Hospital Infant Formula packaging.
Edward Church
Edward A. Church is executive director of the International Safe Transit Association, which is dedicated to the specific concerns of transport packaging. His packaging professional career began more than 38 years ago with a Batchelor and Master in Packaging degree at Michigan State university. He co-founded and managed Lansmont Corp., a leader in the design and manufacture of package testing equipment.
Mark Garvey (posthumously)
Mark Garvey was head of a small family-owned packaging machinery business who contributed a great deal as a volunteer leader in the packaging community. Garvey served the PMMI in many roles, including chairman of the board and chairman of the PMMI show. He also participated in countless working groups as a long-time member of PMMI. His efforts have led to the creation of several packaging scholarships.
Dr. Bruce Harte
During his 10-year tenure as the director of the Michigan State U. School of Packaging, Dr. Harte continually enhanced the Department by developing and expanding his relationships within the industry. He has strengthened the ties between the School, its alumni, students, and supporters through programs such as the Consortia and the Industry Advisory Committee. His distinguished packaging career spans 27 years.
Companies in this article