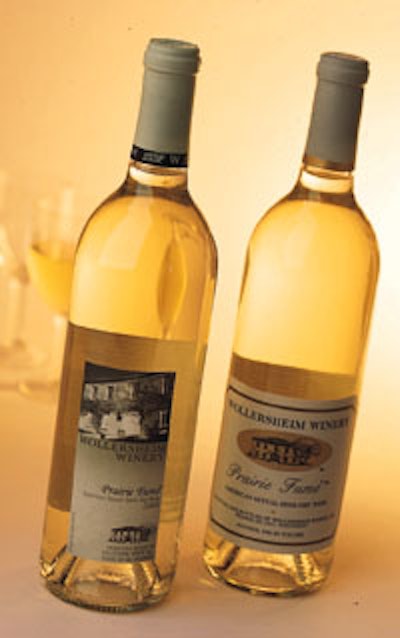 "Our goal was to bring the quality of the label up to match the quality of the wine," explains Julie Coquard, Wollersheim's vice president of marketing. In the past, Wollersheim wine had been available exclusively through the winery itself.
Each "family" of wines now has its own color label and capsule: red, blue or green. Each individual wine has its own signature label, featuring scenes from around the winery property. Zillman (Madison, WI) designed the new pressure-sensitive paper labels, which are printed offset in four colors by Wallace (Madison, WI). The polyvinyl chloride capsules include a black band at the bottom that showcases Wollersheim's "house" logo.
"People seem to really like the new look," Coquard says. Wollersheim Winery bottled 120ꯠ gallons of wine last year, which typically retail for $6-$16.
Companies in this article