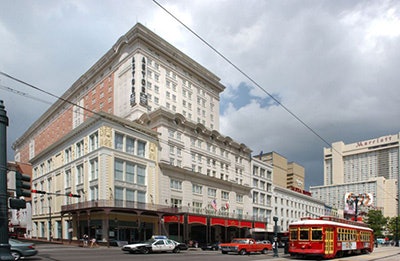 The "average" medical device packager is male (75% vs 25% female), is between 40 and 50 years old, and earns between $100,000 and $150,000 a year.
These and other findings from an exclusive survey conducted by Healthcare Packaging between Jan. 15 and Feb. 15 were presented at HealthPack 2015 in Norfolk, VA, to a conference attended by 270 professionals. The research was gathered from 110 end-user respondents. Healthcare Packaging served as the exclusive media partner of the conference, which is produced for professionals involved in the packaging of medical devices.
At the early March HealthPack event, Healthcare Packaging staff revealed that while the vast majority of medical device packagers respond positively to general questions about "being supported by their organization" when it came to packaging's seat at the table, or having enough time to meet project deadlines, results were less positive.
Responses were broken out by upper management and line-level engineers, and by large and small companies, to reveal that upper management has a far rosier view of their organization than employees in the trenches, and smaller organizations are stressed more by regulatory requirements than large organizations with more resources.
Designing medical device packaging with passion
Medical device packaging design requires meeting patient needs, FDA and regulatory requirements, testing and sterilization processes, time-to-market deadlines, etc. So there's no reason to seek out additional packaging design considerations, right? Think again.
A men's bodywash package that looked as if it would have been appropriate sitting in a garage served as an inspiration to Jennifer Goff, CPP, Associate Manager, Packaging R&D, Stryker Instruments.
In her presentation, "Medical Device Packaging's Story Told Through Design Control," Goff advised attendees to draw inspiration from packaging used in markets and industries beyond the medical device world. In fact, she discussed a team-building exercise in which team members would invest the time to go through a retail store and evaluate packaging—everything from healthcare products to cosmetics to food—and determine how their appeal could potentially be utilized in packaging medical devices.
Empathic design, defined by Wikipedia as "a user-centered design approach that pays attention to the user's feelings toward a product," was also touted by Goff. She explained that incorporating user needs can emanate from voice-of-customer inputs, customer complaints, and empathic design. "These may be things we don't know," Goff said, "but could, for example, help us understand that we need to design individual cavities within a device tray to hold separate screws so they don't get lost in the surgical theater.
"Packaging needs for the end user to tell its story. In the case of medical devices, we need to watch how a nurse opens a device and how he or she uses it in the operating room, and determine the challenges the package gives the user. We have to remember that nurses have considerable influence in hospital purchase decisions."
Packaging's seat at the table
One recurring theme in Goff's resentation was the need for packaging to be involved in the medical device development process from the very beginning, something that isn't always the case.
"Often packaging is pulled in once the project has already been started," said Goff. "A lot of times packaging is an after-though whereby R&D says, 'We can put the device in a pouch and then in a box.' We need to educate management teams and let them know that packaging can add value to the overall user experience. In some cases packaging can create a competitive advantage for our company in the marketplace."
Packaging considerations are necessary throughout the process of getting a device to market, she noted, from designing a package "just like R&D designs the device," to helping develop usage instructions.
Risk management must be involved, particularly as it relates to sample size. And packaging must also include other management teams during the process, be it marketing, R&D, operations, etc.
Bottom line: The packaging department must get involved with project teams early. "Push to be involved rather than getting pulled in," Goff emphasized. "We want to provide the best product and package to the customer. Be passionate!"
Nurses offer tips for medical packaging design
For years, HealthPack has presented a nurses panel, one of the most popular presentations every year. At Norfolk, nurses again gave very blunt feedback and attendees got to hear firsthand what does, and maybe more importantly, what does not, work when it comes to medical device packaging. The presentation comprised a panel of end users, mostly nurses who were given a series of medical items and packages and asked for feedback.
One of the major points they made was that printing on the packaging needs to be easily readable, specifically the expiration date on items.
"It's frustrating if you cannot see it," said one nurse. "It is nerve-racking as a nurse, because you want to make sure it is not expired."
Another shared the same sentiment. "Print size and expiration date are important. Have a highlighted box area or a way for me to know where it is. If I don't know where it is, it is time-consuming. If everything could be on the front and then just expiration date on the back, that would easy."
Another user suggested that when manufacturers are designing the product, they take into consideration how it is stacked on a shelf, so they can easily see the expiration without having to remove the package from the shelf.
In addition to the print size and expiration date location, another concern of the group was making sure the packaging is easy to open and hold on to so that the device doesn't fall out either when they open it or when they hand it to their tech.
To that point, they said they prefer a tray over a flexible package. "I must be able to hold it my hand," said one of the nurses. "Sometimes underneath, the way it is molded to hold product there is no way to grasp it well. "
The result, another explained, is a "big worry" about dropping it when it is opened.
Expanding on that, the nurses debated the pros and cons of opening a package where you have to dump the items that are inside onto a sterile place or hold it open for the tech to reach in and take it out.
"I never dump anything that's worth more than my paycheck," one of the nurses said, causing the crowd to laugh. And, although it was humorous, the nurses elaborated that it is actually a pretty serious problem, especially since they don't want to take any chances with contaminating the sterile product and risking any type of infection.
Controlled environments merit detailed attention
Beyond package design issues, the medical device community faces changing regulations and global regulatory differences, particularly as medical device combination products add complexity and all factor into the importance of controlled environments as integral parts of packaging process control. Considering them as such better ensures the success of your sterile packaging process development project and ongoing compliance.
Some key suggestions regarding producing sterile packaging in controlled environments include the following:
• Design your environment around your process, not the other way around.
• Take a risk management approach that includes input from packaging engineering, product development, sterility assurance, manufacturing, facilities management, and other key groups within your company.
• Never underestimate the value of collaborative design as the input of other departments can provide help early on and potentially avoid unnecessary and costly changes later in the process.
• In assessing facilities, factor in what utilities will be needed to support the room, meet product/process requirements, meet permit laws, meet timetables, and mitigate compliance issues.
• A well-developed User Requirements Specification should be agreed upon by all stakeholder parties and serve as the project plan and design review reference.
• Certification of cleanrooms to meet ISO Classification is just part of the full qualification process.
• Clean zone segregation concepts include displacement (low pressure, high velocity air), differential pressure, and physical barrier.
• Test a cleanroom in three states: as built (building, no equipment, no people); at rest (building, with equipment in place); operational (building, equipment in place, with personnel present and working in agreed manner).
• Procedures must be well established and trained for operations, gowning/degowning, cleaning, environmental monitoring, and maintenance. Everything must be written down, so the thinking is if it isn't written down, it didn't happen. Everything must be documented to demonstrate that you are in compliance.
• Be audit-ready. Keep up to date on the latest revisions of applicable regulations and standards, and be sure your controlled environment meets current requirements.
These were among the key takeaways at the HealthPack presentation, "Controlled Environments and Sterile Packaging: From Concept to Compliance," given by John Derek Thompson, CPP, Lead Sterile Packaging Operations Engineer, DePuy Synthes USA.
Thompson made multiple references to several standards that can be helpful in a process that touches upon multiple standards and organizations. Among his most noted standards were the following:
• ISO 14698-1:2003 [4]: "Cleanrooms and associated controlled environments—Biocontamination control—Part 1: General principles and methods."
• ISO 11607-2:2006 [5]: "Packaging for terminally sterilized medical devices—Part 2: Validation requirements for forming, sealing and assembly processes."
• ISO 14644 [6]: "International Standard ISO 14644 Cleanrooms and associated controlled environments."
• CFR 21 [7]: Code of Federal Regulations Title 21—Food and Drugs. Chapter 1-FDA Dept. of Health and Human Services, Subchapter H-Medical Devices, Part 820-Quality System Regulation.
A new approach to solving medical packaging problems
Although not geared to any specific industry, a presentation on the TRIZ method of problem solving may help companies evolve in a new way. In another HealthPack report, Richard Langevin, Executive Director of The Altshuller Institute said he thinks TRIZ can help.
TRIZ, pronounced "trees," is a Russian acronym for the Theory of Inventive Problem Solving. It is a methodical way of examining inventive situations and developing numerous solution concepts by utilizing all available solution space, and is also based on the study of empirical data from patents, rather than psychology.
"These are not cookie-cutter problems," Langevin said of the challenges facing companies. "TRIZ will help you get to the solution from all concept space, not just where you are coming from."
When medical device packaging companies are faced with a problem, this way approaching it, instead of traditional methods, can help them arrive at a better solution, according to Langevin.
Barriers to problem solving include a shortage of individual knowledge, psychological inertia, and a culture where people say, "This is the way we do it; we don't do it that way here" and a lack of problem-solving resources, among others.
TRIZ takes a specific problem, and makes it abstract.
Systems evolve according to objective patterns and, evolution, he explained, is not a random process. A lot of innovation takes place because humans don't want to do something anymore.
When it comes to medical packaging, there are a lot of questions that companies may be asking, such as, "Is waste a problem?" "Where does packaging need to go?" or "What is the next step for packaging?"
"Change is not your enemy, it's your opportunity," Lagevin said.
HealthPack 2016 will be held March 15-17 at the Astor Crowne Plaza in New Orleans.
Companies in this article