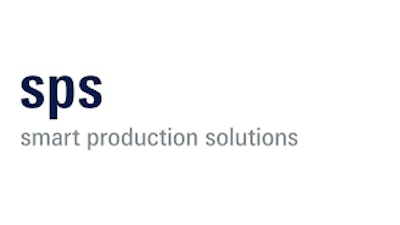 One of the best ways to gauge industrial trends is to follow where supplier and technology organization news converges. Applying this gauge to announcements made at the SPS/IPC/Drives show in Nuremberg this week, it seems clear that industrial networks and the protocols that run on them will be front and center of a lot of news coming your way in 2019. Here's why.
On the first day of the SPS/IPC/Drives event, three industrial networking protocol press conferences were held—each highlighting major new developments.
The first of these conferences was held by the CC-Link Partner Association (CLPA) to announce the availability of CC-Link IE time-sensitive networking (TSN). There's been plenty of news recently around TSN for its ability to bring determinism to standard Ethernet, thereby enabling the development of open, industrial Ethernet-based networks. And this was the main point of CLPA's announcement.
According to CLPA, 52 partner companies are currently considering developing products compatible with CC-Link IE TSN—and 11 of those companies were present at the SPS/IPC/Drives announcement to express their commitment. Those 11 companies were: Analog Devices, Balluff, CKD, Festo, Hilscher, Hirschmann, HMS, Mitsubishi Electric, Molex, Renesas and Security Matters. Other CLPA members expressing support for CC-Link IE TSN include Advantech, Cisco, Cognex, IDEC, Oriental Motor and Schneider Electric.
John Browett, general manager of CLPA Europe, said that some of the first products supporting CC-Link IE TSN will be available in early 2019, with a few expected to be announced at Hannover Messe in April. Adding TSN to CC-Link IE's gigabit bandwidth means that "we can add TCP/IP traffic to the industrial network and integrate control, motion and safety on that same network—a key requirement of Industry 4.0," he said.
As critical as bandwidth is in the TSN environment, Browett noted that CC-Link IE TSN will work on both CC-Link IE's 100 Mbit and GB versions. He added that it will also be backward compatible with earlier versions of CC-Link IE.
Initial interest in CC-Link IE TSN is expected to be high in the automotive and semiconductor industries where CC-Link IE is already prevalent. But CLPA also expects CC-Link IE TSN to see significant application in converting, consumer electronics and food and beverage, according to Browett.
At the ODVA press conference, the organization spotlighted Honeywell's increased involvement with EtherNet/IP in the process industries, as well as the appointments of Dr. Al Beyduon as president and executive director and Adrienne Meyer as vice president of operations and membership. But the central news item in this press conference was the publication of enhancements to ODVA's EtherNet/IP specification addressing the integration of HART communication protocol devices into an EtherNet/IP architecture.
Beyduon pointed out that this new capability enables a CIP originator to communicate with a HART device as if it were a native CIP device. This enables "seamless connectivity of HART field devices up to the enterprise through the EtherNet/IP architecture," he said, adding that "No changes to HART devices or CIP originators are required" to achieve this. He also noted work that ODVA expects to release in 2019 around integrating 4-wire Ethernet switches via NE 107 for sharing and defining of signal status (e.g. failure, out of spec, maintenance required) and continuing work on ODVA's Advanced Physical Layer collaboration project to deliver power and data over 2-wire Ethernet cable for use in hazardous (explosive) areas without the need for protection methods.
Perhaps the biggest industrial networking news of the SPS/IPC/Drives event came from the OPC Foundation with its announcement that work will begin in early 2019 on its "OPC UA including TSN down to the field level" initiative. Stefan Hoppe, president of the OPC Foundation, said initial work will focus on the core functionality of field device communications to develop an OPC UA architecture and general model for devices that can be adopted—as easily as possible—by automation suppliers. This architecture and general model will then be expanded upon with specific, device-type functionalities by specialist working groups.
Matthias Damm, founder and executive director of ascolab (consulting and service provider for OPC UA), noted that the publish/subscribe method of communication—rather than the client/server method—will be used for controller-to-controller and field-level communications in this initiative. "Some work will need to be done here to handle different requirements [of the varying devices]," he said, "but acyclic communications are needed for use with controllers and field devices" and that's why the publish/subscribe method will be used.
The first use cases prioritized for development in this initiative are multi-vendor controller-to-controller integration and vertical communication from a field device to upper-level systems.
Beyond the technical aspects of interest in this announcement, the amount and size of the "committed contributors" to this effort are substantial—and a little surprising considering the history of competitive, proprietary communication standards that exist between some of the participants. These contributors include: ABB, Beckhoff, Bosch-Rexroth, B&R, Cisco, Hilscher, Hirschmann, Huawei, Intel, Kalycito, KUKA, Mitsubishi Electric, Molex, Omron, Phoenix Contact, Pilz, Rockwell Automation, Schneider Electric, Siemens, TTTech, Wago and Yokogawa.
At the press conference, a good bit of attention was given to the fact that three of the largest automation technology suppliers—Mitsubishi Electric, Rockwell Automation and Siemens—whose products and approach to networking will be most affected by the results of this initiative, made their support and collaboration very visible. The impact of having these three competitors work together on the development of an open standard for data communication from the field level to the enterprise generated some interesting comments.
"This is a relief," said Bernhard Eschermann, divisional CTO at ABB, "because we've been one of the companies caught up in having to support all these different communication standards."
Heinrich Munz, lead architect for Industry 4.0 at KUKA, said, "The hell of having to deal with all the different standards over the past 30 years has cost us so much. I'm overwhelmed to see this."
Companies in this article