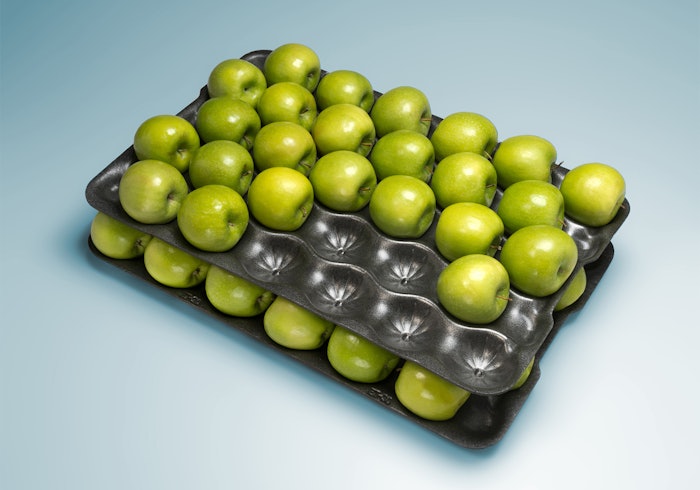 Dolco has designed the polystyrene foam trays so that they can go directly from the shipping case to display, without the fruit having to be removed and restacked. Because the apples are displayed against a black foam background, they stand out visually, which helps draw consumer attention to retail displays.
Dolco foam trays feature a smooth inner/outer surface. This means that the fruit is cradled comfortably, which helps improve yield. Dolco apple trays do not require a polyethylene foam pad in between layers to protect against abrasion. They can be stacked with the fruit in direct contact with the bottom of the foam tray on top of it. The result is improved efficiency for packing houses via reduced labor, material and inventory cost savings.
The patented design also features built-in channels and drainage holes to allow moisture run-off in hot/humid climates. Four tray types (Standard Apple Tray, Cell Pack, Euro Cell Pack and Euro Tray) in multiple sizes are available.
Companies in this article