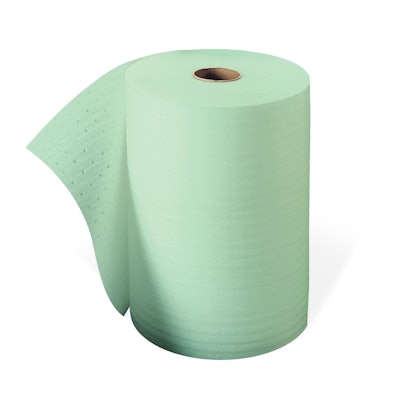 Microfoam's photodegradable properties were recently validated by an independent lab. The results showed that Microfoam® disintegrates between 44 and 77 hours.  Manufactured with 40% less resin than polyethylene foam in the same thickness.  Lighter weight than small air cushioning at equal square footage to provide source reduction, and lower shipping costs. 
Microfoam® also offers a high coefficient of friction (COF) which means that it clings to the item it is protecting. (Low COF materials slide back and forth increasing the chance of product abrasion.)  Microfoam PP sheet foam also offers excellent vapor transmission, thermal and insulation. Its uses also extend to void fill and interleaving.

Microfoam has a high melt point (320° F) and is chemically inert which means that it won't tarnish or corrode the products it protects. No curing agents are used so there is no grease transfer to the part it protects. 
Available in 1/16-in. thickness and roll widths of 24-, 36- and 72-in. Roll length is 2500 ft. Custom options available.
Companies in this article