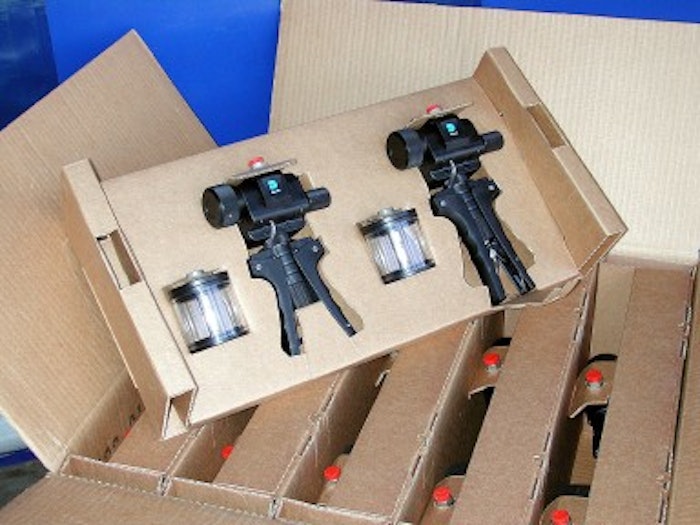 Dunstable, England, UK–based Pressurements exports its testers, used in the plastics industry to measure pressure calibration, in packs holding up to 10 units. Previously, the equipment was protected using loose-fill cushioning manually placed in corrugated boxes.
The new packaging supplied by DS Smith Tri-Wall (Monmouth, England, UK) reportedly reduced packaging time by 24% and the area required for packing by 13%, totaling an overall 16% savings in the cost of each shipped item.
DS Smith Tri-Wall designed a corrugated tray to fit testers into custom, die-cut cavities for protection during shipping. Ten trays are inserted into a corrugated shipping box, which is then sealed for transit.
This packaging design won DS Smith Tri-Wall Worldstar and Starpack awards.