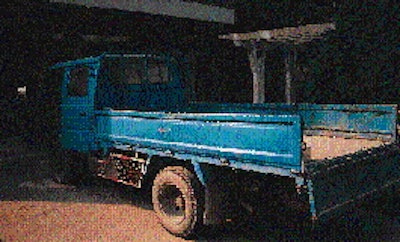 Imagine the packager who's shipped pallet loads of product with the same trucking line for years without damage. Now that company wants to open a catalog division and start shipping product direct to consumers via small-parcel express. With the same product and package, damage quickly climbs to 10%. What went wrong?
Now reverse the above scenario. Switch to a new distribution method-from less-than-truckload (LTL) motor carrier to rail, for instance-and experience zero damage. Smooth sailing? Maybe. But how can such a company be sure it is not shipping thousands of dollars in unnecessary packaging?
The lesson: Packaging designed for one shipping environment may not be appropriate for another.
Real-world shock and vibration data can help in designing packages that avoid either scenario, but collecting such data is difficult and costly. Now two volunteer groups affiliated with the Institute of Packaging Professionals (IoPP) and the International Safe Transit Assn. (ISTA) are trying to make it easier to collect and access such data. The goal: make it easier for packaging engineers to design better shipping packages, and to do it faster.
Getting testy
Packaging engineers routinely subject package designs to rigorous laboratory performance tests before sending them out into the real world. Such tests provide critical feedback enabling packaging engineers to balance product protection with source reduction.
The problem is, to accurately simulate a real-life shipping environment in a laboratory requires a reliable picture of that environment's conditions, including factors such as shock, vibration, temperature and humidity. For example, if it is known in advance that packages will ship via United Parcel Service, then the drop height at which the package is tested in the lab should reflect actual drop heights that have been recorded in test packages sent on UPS trucks and planes.
That means collecting considerable data over multiple trips, enough to paint a statistically relevant picture of conditions a package can be expected to encounter.
Another option is to use standard integrity tests such as those published by American Society for Testing & Materials (ASTM) or ISTA. But they don't attempt to simulate a real-life shipping environment, so they may not be appropriate for all applications, notes Dennis Young, ISTA's technical director and an independent transport packaging consultant based in Charlotte, MI. He argues that packagers should consider both-general integrity tests and simulation tests.
Fortunately, there's good news where data collection is concerned. ISTA and IoPP committees are trying to coordinate data collection efforts across a spectrum of packagers to spread the burden while sharing in the spoils. The benefits:
* Companies can obtain measurement data on a greater number of shipping environments (e.g., truck, rail, air, ship or combinations thereof) than they would otherwise be able to collect individually.
* Duplication of effort stemming from each company working in isolation can be reduced.
* The more trips that are recorded for a given shipping environment, the more statistically accurate the picture becomes.
MADE to share
One group, known as MADE (Measurement and Analysis of the Distribution Environment), is focusing its efforts exclusively on the electronics industry. Its representatives come from 46 high-tech companies including Hewlett-Packard, IBM, Apple, Dell and Xerox. Affiliated with IoPP, MADE is working with Federal Express and United Parcel Service to study their air and truck distribution environments. (Small-parcel shipments via FedEx and UPS represent an important distribution method for many high-tech manufacturers.)
MADE's plan is for individual member companies to ship test packages via FedEx or UPS with data recorders inside. A data recorder is a small device that packaging engineers can place in an actual package that acts as the eyes and ears of that package, measuring drops, vibration, temperature and humidity, throughout the duration of the shipment. Once retrieved, the data from such a recorder can be analyzed by a packaging engineer to assess how harsh a specific trip was.
Once MADE has recorded the data, the group will try to identify where specific events-such as drop heights, fluctuations in temperature, sudden vibrations-occurred in the UPS or FedEx system. This is done by comparing the recorded data, which is time-stamped, with package-tracking itinerary information available on both carriers' World Wide Web sites. "We can isolate whether that drop was in the hub, on the truck, etc." explains Paul G. Russell, chairman of the MADE group and packaging program manager at HP's corporate headquarters in Palo Alto, CA. Collecting such detailed information was never before possible, according to Russell.
By learning more about what happens to a package during each stage of its journey, packaging engineers will be better equipped to design packages that withstand the environment for which they're designed. Details about the MADE effort are available on HP's packaging web site at http://www.corp.hp.com/publish/talkpkg/made.
Sharing via the Internet
MADE is primarily concerned with collecting data, while another group is concerned with how to disseminate the information to other packagers. A joint ISTA/IoPP task group is planning to build an electronic library at ISTA's web site, http://www.ista.org. The library would contain data files of shipping data that are "donated" by packagers who have collected it in the course of their own package design processes. ISTA doesn't qualify or analyze the data. It merely makes it available on the site. Anyone-not just members of ISTA or IoPP-could then browse the available files to see whether data already exists for a specific shipping situation.
For example, suppose Acme Electronic Medical Devices might want to ship 20-lb boxes from Chicago to a Los Angeles distribution facility via LTL motor carrier instead of rail, the method previously used.
The package designer can browse the ISTA site and look for files containing data recorded by other packagers who have tested LTL carrier shipments, preferably on the same route. Ideally the data would have been recorded for packages with similar weights.
The information can then be downloaded and studied to determine if a package needs to be altered based on the drop heights, vibration, temperature and humidity recorded on that route, or on similar routes that were tested. If necessary, the package can be redesigned and exposed to laboratory tests that simulate the "events" or conditions recorded previously in the information gathered from the web site. All this can be done without Acme ever sending out data recorders or shipping any actual products.
It's important to note that damage information is not included in event data-only information like shock, vibration, temperature and humidity. For example, a 43" drop recorded during a given shipment may or may not cause damage to a specific product depending on that product's weight and fragility. Therefore, individual packagers would use the data in conjunction with fragility data on their specific product to evaluate how such a drop might cause damage. That would then determine how much cushioning a specific product would require to survive such a drop.
Although the two efforts arose more or less separately, the two groups are working together. MADE will contribute the data it collects to the ISTA/IoPP site-HP's Russell jokes that MADE is the "poster child" for ISTA. Both groups are in the process of hammering out guidelines on how to collect the data and how to present it so that data will be somewhat uniform, no matter what the carrier, product or industry. The ISTA/IoPP group expects to complete its guidelines by late spring, and MADE expects to have its first round of data collected by summer.
The catch
Although the idea of sharing information sounds good on paper, many packagers, or their managers, may not want to share it if it's considered proprietary. ISTA's Young notes that he's not advocating giving up the store. "You don't have to give us the whole data set," he offers. "If you've recorded 300 trips, give us 10 that would be interesting."
One packager willing to participate is Rochester, NY-based Eastman Kodak Co. "Our philosophy is that we're willing to share," says Steve Pierce, a Kodak senior packaging engineer and chairman of ISTA's technical committee. Measuring these environments alone "is just too big a task for one company to try to do," says Pierce. "It would become a multi-year, multi-million dollar project."
Even some shipping carriers-many who have been skittish about sharing data on the rigors of their shipping environments for fear of turning off customers-are finally getting into the act. "Small-parcel or air express environments like ours are not well defined," acknowledges Yongquan Zhou, a senior packaging engineer at Federal Express, Memphis, TN. As a result, FedEx has begun a comprehensive study of what its packages are exposed to, some of which was published at IoPP's Transpack conference in February. It may mark the first time a major shipper has shone such a bright public light on its own operations. Why? In short, fewer damage claims. "We want people to know our distribution system so they can design their packages accordingly," says Zhou. "Because we have to pay the claim if the package is not efficient."
Convergence of trends
Why all the sudden interest in spreading the burden of data collection and sharing the spoils? There are three trends in particular. First, "there are now hundreds and hundreds of [packagers using] these electronic devices that measure shock and vibration," says ISTA's Young. With so many users, "this is a capability to collect data-as a discipline-that we've never had before."
Second, today's recording devices have become ever more sophisticated, accurate and sensitive, rendering data collected in the past much less useful. "Although we have all these test specifications out there," says HP's Russell, "they're based on studies done back in the early '60s. And they may be overkill [in terms of the amount of packaging materials they call for]."
The third trend is the rise of the Internet as a viable mainstream business communications medium. For all its hype, the Internet represents a cheap and easy way to disseminate information to a broad spectrum of users without regard to time zone, nationality, or computer platform (for a look at how one packager uses the Internet to its advantage, see story, "HP widens its packaging net," p. 56).
The confluence of all three trends makes such an effort not only possible but practical from a technological standpoint. But will packagers go for it?
Kodak's Pierce can't imagine companies not wanting to participate. "If we do an appropriate job of packaging, carriers will have fewer claims. Claims are bad for everybody, for the manufacturer, the carrier, and the [manufacturer's] customer. The more claims we can eliminate, the better off everybody will be."
Companies in this article