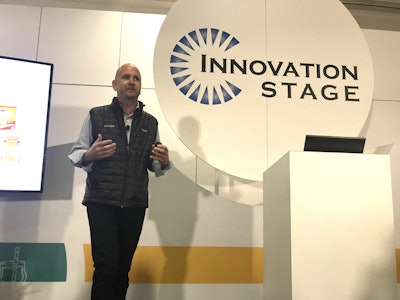 To Wright, spec data is the foundation to improving the overall supply chain process. "When you get the details right, every other system and process becomes more efficient."
Over the last 10 years a lot has happened to create our current complex product environment – an increased variety of products within the same brand, private label growth, global expansion and retailer influence on packaging and product development are all factors that have brought us to this point.
Wright's basic thesis of spec data management boils down to common problems with packaging and product data, caused by the following issues:
Lack of a common language around specifications – involved parties do not always have the same way of referring to the product spec.
Incomplete or wrong data and lack of critical components – otherwise known as "Spec drift." Wright said most companies are running about a 20% variance on actual product to specified product.
Data that is not built for sharing beyond the enterprise – who is sharing the information to other divisions, companies or the public? How?
Why is this a big deal?
Number of SKUs increasing – estimates are a net 20% growth each year.
Expectation of knowledge is increasing – we are a Google society who expect immediate answers to our questions.
Acceptable response time is declining – everyone expects immediate response.
Wright said, "If you are really trying to drive cost efficiencies to the company, you have to do something differently." Reducing costs, being sustainable, ensuring compliance with new regulatory requirements, expediting time-to-market for new products, and reducing the number of SKUs across the portfolio by avoiding duplication are all crucial areas to address with proper spec data management.
What does a "spec" entail?
Finished goods (SKU)
Component drawings
Bill of materials
Raw materials and machinery
And finally, Wright maintains that specification data management must be easy, accurate and actionable to ensure success.
Easy – create, share and access specs instantly. Don't duplicate specs – only have one that is linked to necessary or similar items. Changes are only made to one spec, decreasing chance of error.
Accurate – compliant, up-to-date and connected. Technology can keep data up to date and "clean."
Actionable – reduce costs, create efficiencies and improve sustainability.
"Intelligent Packaging Specification Data Management is the Future" - Specright, booth #E-10814.