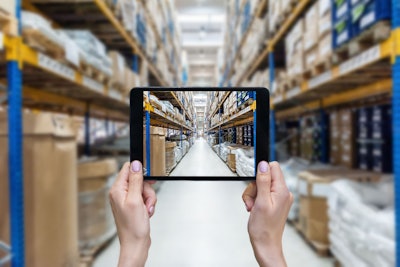 The increasing need for the effective management of temperature-sensitive products will drive the growth prospects for the global connected logistics market from now through 2020.
Technavio's "Global Connected Logistics Market, 2016-2020" report forecasts a Compound Annual Growth Rate of nearly 30% in this timeframe, saying, "The increasing innovations in mobile technology will fuel the growth prospects for the global connected market until the end of 2020."
The study notes that a majority of storage networks lack adequate temperature management systems that do not follow the desired temperature levels prescribed by regulatory guidelines. The lack of adequate cold chain storage systems results in the high wastage of temperature-sensitive products [and] creates a scarcity of drugs and hampers the treatment process in the healthcare service and delivery centers. To avoid these issues, organizations are spending on technologies such as connected logistics systems that would manage these products even under fluctuating climatic conditions.These technologies include smart refrigerator systems powered by IoT, analytics, and cloud computing solutions.
According to Technavio's report, enterprises in the domestic and international markets are increasingly using mobile technologies to manage their supply chain management (SCM) and distribution systems. One of the major factors that fuel the demand for mobility trends in SCM systems is the wireless connectivity, advancements in M2M communication systems, application development, and platform integration that offers a convenient and easy access to supply chain related data. Another major factor responsible for the increase in connected logistics trend is the common platform provided through various technological solutions.
The software services segment held the highest share of the connected logistics market in 2015 and will continue to dominate the market until 2020, predicts Technavio. One of the major factors leading to the market segment's growth is the high year on year (YoY) growth of on-premise cloud computing solutions. Another factor that drives the growth is the cloud-based connected logistics solutions offered to logistics service providers by the vendors, which seek a low-cost and flexible information technology solutions.
In terms of geography, the Americas accounted for the maximum market share during 2015 and will continue to dominate the market for the next few years. Some of the major reasons behind the region's high market share are the robust ICT infrastructure and superior connectivity to global locations.