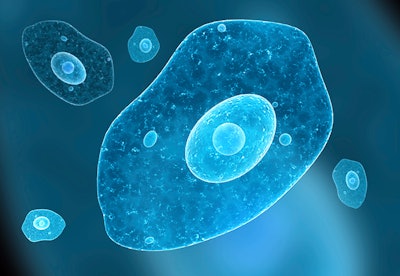 International Stem Cell Corp. (ISCO), a biotechnology company based in Carlsbad, Calif., will work with Cryoport, Inc., a cryogenic logistics company for the life sciences industry, for global logistics support for its Phase I clinical trial in Australia for the treatment of moderate to severe Parkinson's disease.
ISCO commenced patient enrollment for the study earlier this year.
Cryoport depots in southern California and Singapore, will provide logistics support for the clinical study from ISCO's research facility in California to the study site in Australia. Cryoport's experience with the movement of high-value biologic material for clinical trials and commercialization programs globally gives ISCO's team assurance that its shipment will arrive with fully documented chain of custody and chain of condition data.
"This trial will take place across the globe and it is imperative that our cell therapy maintains integrity. We are pleased to have Cryoport handle our global logistics requirements," says Russell Kern, PhD, Executive Vice President and Chief Scientific Officer of ISCO.
Jerrell Shelton, Chief Executive Officer of Cryoport, commented, "Cryoport is proud to work with ISCO and support its efforts. We are fully confident in our ability to manage the logistics of the therapies as specified—and with certainty. We look forward to furthering our relationship with ISCO as we move forward."