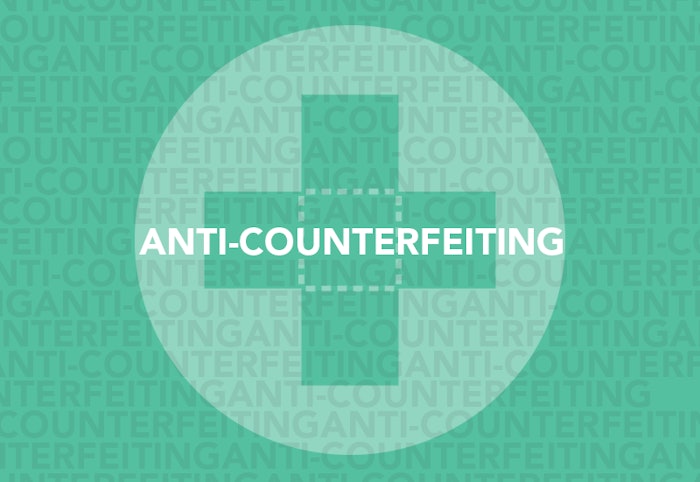 The rising consumption of counterfeit drugs, government regulatory mandates and FDA initiatives, technological advancements, and the rapid growth of the RFID submarket will drive sales of anti-counterfeiting technologies between now and 2026.
Those factors lead to a prediction that overall world revenue for pharmaceutical anti-counterfeiting technologies reached US$3.4bn last year, and will experience strong revenue growth from 2016 to 2026. That's according to a new report from Visiongain that discusses issues and events affecting pharmaceutical anti-counterfeiting technologies.
Over the course of the forecast period, traditional barcode technology and new radio-frequency identification (RFID) technology will compete for market share. The report also covers taggants, holograms and other anti-counterfeiting technologies.
Qualitative analyses in the report review the following:
• Increasing demand for pharmaceutical anti-counterfeiting technologies due to increasing cases of counterfeit drugs
• Government requirements on serialization in key national markets
• Protection of brand name and revenues
• Cost of implementing anti-counterfeiting technologies
• Dilution impact on supply chains
• Online market for pharmaceutical drugs
Visiongain's report also examines the technological, commercial, political and economic issues,emphasizing the competitive landscape and business outlooks.
The report includes expert opinion interviews from industry specialists Dr. Fred Jordan, CEO of AlpVision, and Dr. Jamie Barras, Technical Manager of CONPHIRMER, a collaborative EU project aimed at developing a radiofrequency-spectroscopic sensor for identifying counterfeit medicines within packaging.
The report provides individual revenue forecasts to 2026 for the U.S., Japan, EU5, China, India, Brazil, Russia, Mexico and the rest of the world.
Visiongain says the U.S. and the E.U. dominated shares of the market in 2015. However, the emerging markets will increase their market shares throughout the forecast period as the demand for such technologies will be greatest in areas where illegal counterfeiting is greatest.
The 226-page report provides 50 tables and 66 figures. To see a report overview or request an executive summary of the report, e-mail Sara Peerun at sara.peerun@visiongainglobal.com, or call 011/44 (0) 20 7336 6100.