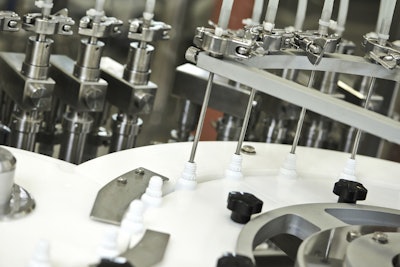 Growth in the pharmaceutical packaging market is attributable to the growing generics market; the rising need for novel and flexible packaging equipment; stringent regulatory compliance and validation processes, compelling the replacement of older equipment; and growing offshore and contract manufacturing in the pharmaceutical market.
However, the use of refurbished packaging equipment to address cost-cutting measures in high-growth markets such as Asia-Pacific and Latin America may hinder the growth of this market to a certain extent.
In all, the market is expected to grow at a Compound Annual Growth Rate of 6.9% to reach US$7.24 billion by 2020. That's the prediction from a new market research report, "Pharmaceutical Packaging Equipment Market by Package Type (Blister, Strip, Bottle, Tube, Aseptic Packaging, Wrapping, Labeling & Serialization), by Product Type (Tablet, Powder, Cream, Syrup, Aseptic Liquid, Aerosol) -Global Forecast to 2020," published by MarketsandMarkets.
The 230-page report examines the global pharmaceutical packaging market from 2015 to 2020.
The global Pharmaceutical Packaging Equipment Market is segmented by product, package type, and geography. This report also discusses the key drivers, restraints, opportunities, and challenges for this market.
On the basis of package type, the market is segmented into primary packaging, secondary packaging, and labeling and serialization equipment. The primary packaging equipment market is further segmented into aseptic filling and sealing equipment, bottle filling and capping equipment, blister packaging equipment, soft tube filling and sealing machines, sachet packaging equipment, strip packaging equipment, counting equipment, and others. On the other hand, the market, based on product type, is primarily segmented into solid packaging equipment, semi-solid packaging equipment, liquid packaging equipment, and other packaging equipment.