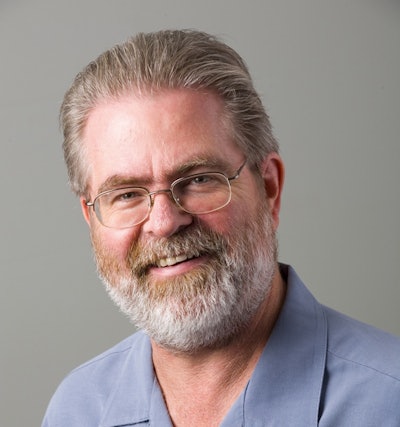 For those who don't know, Spammy, which comes out of the Beloit plant, is a fortified poultry product designed by Hormel Foods to help fight malnutrition suffered by children in Guatemala. Since 2008 Hormel has been working with partners in Guatemala—USDA, Food for the Poor, Caritas, and others—to provide cans of Spammy to malnourished children. The product mixes readily into foods commonly served in Guatemala, including rice and black beans or tostada. In 2013 alone, 2.4 million 85-g cans were donated.
I'm encouraged when I hear of humanitarian programs that are tightly focused like this. I also like the fact that a packaging line in that Beloit plant plays no small role in Project Spammy's success.
To see a video further detailing Hormel's involvement, visit pwgo.to/982.
Kudos to Senior Editor Anne Marie Mohan for once again rounding up a series of robotic packaging applications for our annual Special Report on robotics and automation. As she points out in her story, which begins on page 62, a recent PMMI survey on the growing use of robotics in packaging tells us that seven developments are driving the growth of robotics in packaging:
• advances in vision sensor technology
• innovations in end-of-arm tooling
• integrated robot controls
• improved sanitary designs for direct food contact
• faster operating speeds and increased lifting capabilities
• safety autonomy
• decreased costs
Expect to see additional growth in robotic applications—for all the reasons listed in this issue's report. Also be on the lookout for our September issue, which will bring Part Two of Mohan's report.
Another Special Report you'll find this month begins on page 50, where 25 innovations on display at interpack 2014 are covered. This was a multi-contributor effort, including not only the editorial firepower of Packaging World but also that of five Contributing Editors borrowed from Packaging Technology Integrated Solutions. Our thanks to PTIS, a division of HAVI Global Solutions, for their strong contribution to this unique coverage. If there's anything we missed in Düsseldorf—and I'm sure there is—by all means let me know.
Speaking of interpack, I attended a Domino Printing Sciences press conference while in Düsseldorf, much of which was focused on serialization in pharmaceutical packaging. Two key messages were emphasized by Domino Life Sciences Manager Craig Stobie. First, serialization is not just an engineering problem requiring an engineering solution. What's needed is a holistic solution with contributions coming from multiple partners. Second, it takes time, as much five years, to develop and execute a serialization solution. Consistent with both of these observations is Features Editor Jim Butschli's story about a serialization implementation at pharmaceutical contract packer Apace Packaging on page 32. A wide range of contributors pitched in to make it happen, and it took about six years to pull it off. Don't miss this detailed account.