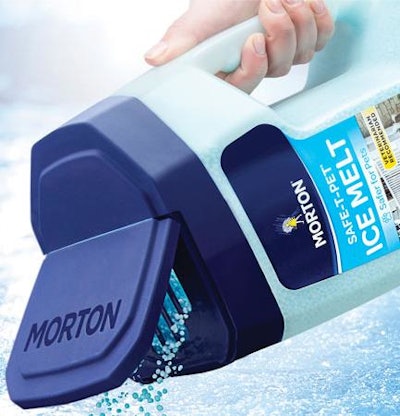 ThePackHub
Packaging that is easy to use will always have a place in the packaging innovation schedule. It is important that this packaging still delivers the necessary functional requirements. Easier to use packaging will always create a point of difference in the market and often meets the needs of a growing senior consumer segment.
Learn more about ThePackHub's Innovation Zone here.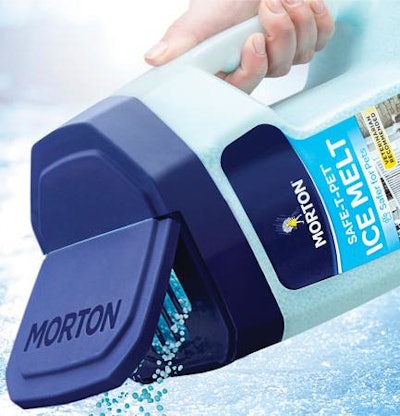 Morton Salt Packaging Improvement for Pet-Friendly Ice Melt
To boost its pet-friendly salt product, Morton Salt enlisted California-based Studio One Eleven to help the company update its Safe-T-Pet packaging to boost the product's shelf visibility and benefits messaging. Veterinarians say rock salt and other salt-based ice melts can be harmful to pets when they walk on it and when they lick their paws and coats clean. The new, custom-designed Safe-T-Pet package reportedly delivers on multiple fronts. Made of durable HDPE, the design draws attention. It adds consumer appeal on retail shelves through angled geometries that provide a contemporary look, updating the previous curved bottle and improving pack-out efficiencies for shipping. The translucent bottle material hints at the pale blue product inside. The handle, also reworked, is wider and deeper to accommodate a gloved hand. Raised handle threads give even gloved fingers something to grip confidently.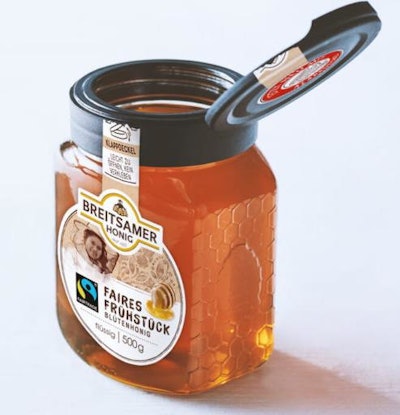 Breitsamer Honey's New Flip Top Avoids 'Glued On' Lids
Munich-based Breitsamer Honey has introduced a new flip-top lid for part of its product range. The flip top lid was developed as a way of making sticky jars a thing of the past. Traditional metal screw top lids suffer from becoming glued to the jar if the consumer is not diligent when replacing the lid, making it difficult to open on the next occasion. Because of the lid's design, no honey comes into contact with the screw top. The new lid also features an integrated scraper edge, meaning none of the product is wasted, and the consumer does not have to hold the spoon in their hand until it is clean enough to be put down. The new format features a foil seal that is required to be peeled before replacing the flip top lid. Both the glass jar and lid can be recycled separately and easily.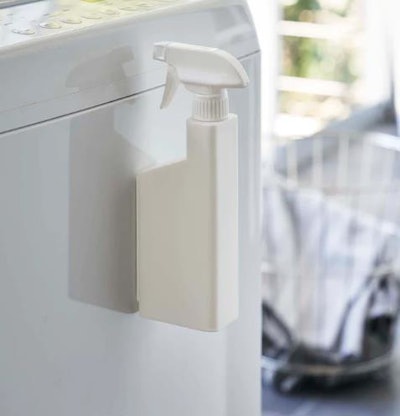 Yamazaki Domestic Spray Bottle Uses Magnets
Yamazaki is a Japanese company that creates everyday items designed to make the best use of limited living space. Their magnetic spray bottle is designed to be attached to any magnetic surface such as washing machines or fridges, for easy grab-and-spray access. It can be filled with shop-bought cleaning solutions or the customer's own formulations. It has three modes, spray, mist, or be switched off with a simple twist of the nozzle. The magnetic spray bottle measures 4.13 x 1.77 x 9.06 inches (10.5 x 4.5 x 23cm) and weighs 0.23 pounds (104g). It is available in either black or white and retails at $12 (approx£10) on Amazon or through their online site.
Learn more about ThePackHub's Innovation Zone here.
Companies in this article