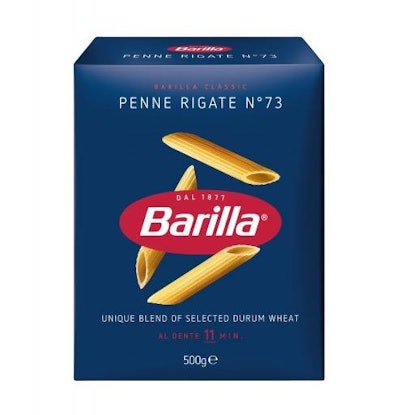 ThePackHub
Recycling initiatives continue to be one of the most active sustainability areas driven by challenging Plastic Pacts around the world that are part of a three-pronged objective to deliver 100% recyclable packaging by 2025. Pending packaging taxes that require 30% recycled content are influencing change as well as the focus on stretching recycling targets.
Learn more about ThePackHub's Innovation Zone here.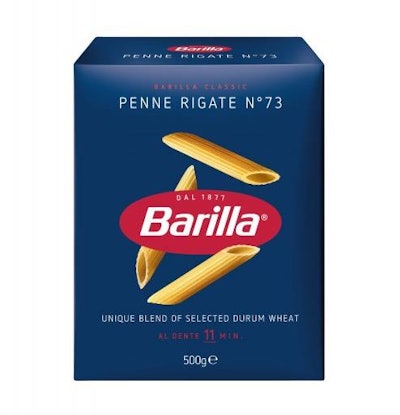 Barilla Pasta Packaging is Now 100% Recyclable
Italian multinational food company Barilla, the world's largest pasta producer, has announced that its 'blue box' range of pasta is now 100% recyclable, due to the removal of the plastic window to the front of the pack. The move also coincides with the brand's 145th anniversary, and is expected to remove approximately 126,000kg of plastic annually across the globe. The packaging is now made from virgin fiber board sourced from responsibly managed forests. The new packaging also features a redesigned identity with a fresh and modern logo and color scheme. A spokesperson for the company said that a significant part of Barilla's commitment to a more sustainable world is the packaging they use for their products, and that it was their responsibility as a global brand to take a step forward for the environment by reducing unnecessary plastic waste.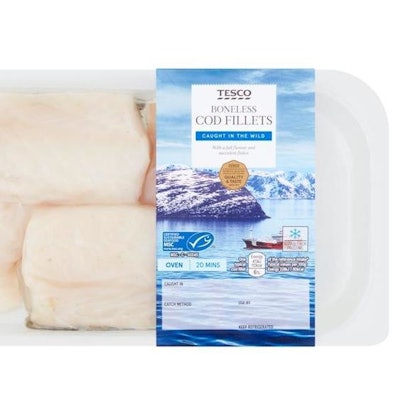 British Supermarket Tesco Moves to Recycled Coastal Plastic for Chilled Fish Trays
British supermarket chain Tesco has formed a partnership with international independent organization Keep Sea Blue, which will mean that the plastic packaging for its fish products will contain a minimum of 30% Recycled Seaside Plastic (RSP).This is recycled coastal plastic collected from beaches, coastlines, and coastal communities within 10km of the Mediterranean Sea. A network of collectors across the region, including local authorities, non-profits, volunteer groups, and the private sector, collects the plastic, at which point the PET (polyethylene terephthalate) packaging will be sorted, ground, washed, and recycled to be utilized in food-grade packaging materials. The recycled PET will be used in trays to pack Tesco's salmon, haddock, cod, and sea bass lines. A spokesperson for Tesco said that where they can, they are reducing the amount of virgin plastic they use in their business.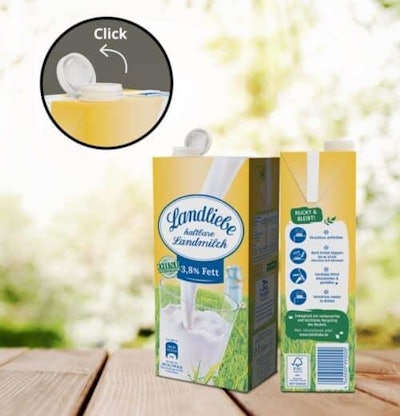 German Dairy Brand Landliebe Molkereiprodukte Introduces Tethered Caps for UHT Milk Cartons
German dairy brand Landliebe Molkereiprodukte has moved its UHT milk cartons to tethered caps, well ahead of incoming EU legislation. This states that all single-use beverage containers must come with caps attached by July 2024, so they can be more easily recycled with the rest of the pack. In September 2022, the company introduced UHT milk in combiblocSlimline carton packs with SIG's combiSwiftTC (tethered cap) under its Landliebe brand. SIG says that its combiSwiftTC closure does not compromise on convenience for consumers and is very easy to use. They also say that it is compatible with existing filling lines and closure applicators, demonstrating the flexibility and adaptability of SIG's packaging and filling solutions for customers at a minimum cost. Market research conducted by SIG has proven high consumer acceptance in terms of drinking and pouring.
Learn more about ThePackHub's Innovation Zone here.