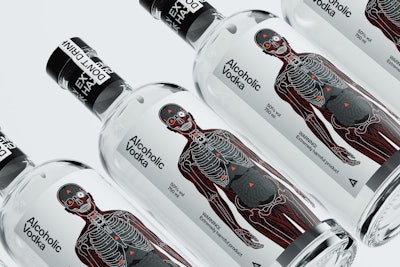 Alcoholic Vodka
In what is questionably a tongue-in-cheek campaign based on complete transparency, Alcoholic Vodka, a new Swedish vodka brand, aims to "challenge the vodka industry" by presenting the "truth about alcohol" in all marketing and branding.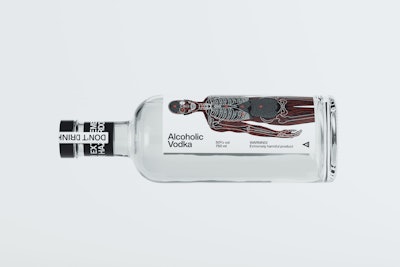 The design of the bottle plays on the dangers of drinking the contents, with eye-catching graphics of the human anatomy, and multiple warnings on the bottle including a seal that reads "Don't Drink."

The brand's website warns consumers the product is "expensive and bad for you" and follows with the message, "This product is extremely harmful to your health and can cause a variety of serious diseases. If you for some reason have to drink it, please drink responsibly. There are many great alternatives to this hazardous beverage. Please think twice before ordering."

The brand claims that it "bares that what most liquor brands spend their marketing budgets trying to hide," when most vodka brands are "built around "cool" marketing and fashionable events showcasing glamorous lifestyles."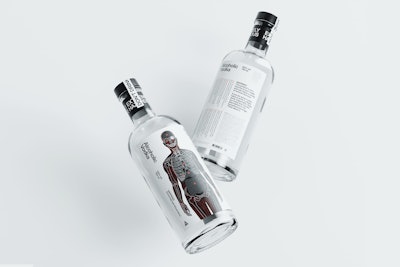 Founded by Johan Pihl and Magnus Jakobsson, Swedish creative directors behind award winning creative campaigns, projects, and commercial experiments, Alcoholic Vodka is currently an experiment to gauge consumer interest and to find out "how brutal honesty will mix with commercial interest. Will it work? We honestly don't know. This is simply our way of trying to find out." The vodka is currently in pre-sale phase, and the first batch is expected to ship in March, 2022.
Alcoholic Vodka is produced by Swedish distillery Tevsjö Vodka.