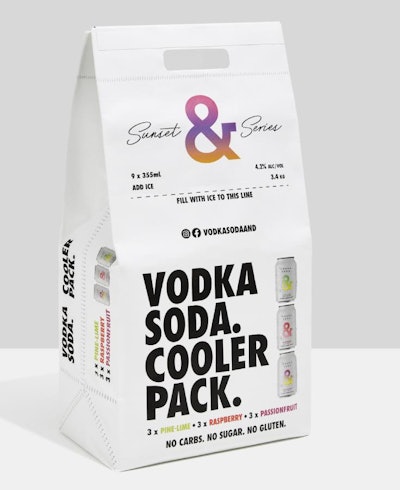 ThePackHub
Packaging that has added functionality, that is easy to use and makes life easier for consumers continues to be popular. We will continue to see many new examples come through the innovation funnel. With most of the development focus on sustainability, it is essential that brands and retailers can still deliver pack formats and solutions that meet an unmet functional need to make the consumer experience easier and more pleasurable. Plastic reduction is a primary focus for the majority of brands and retailers and there are signs this is having an impact on pack functionality in the market. We have tracked a couple of recent examples in the cheese sector where the resealable functionality has been removed to achieve packaging reduction targets. These isolated examples might just be a sign of things to come. However, the worldwide ageing marketplace means an increasing need for packaging that is easy to open and close.
Packaging that is easy to use will always have a place in the packaging innovation schedule. With the focus very much on sustainable solutions, it is important that packaging still delivers the necessary functional requirements and packaging. Easier to use packaging will always create a point of difference in the market and often meets the needs of a growing senior consumer segment.
Learn more about ThePackHub's Innovation Zone here.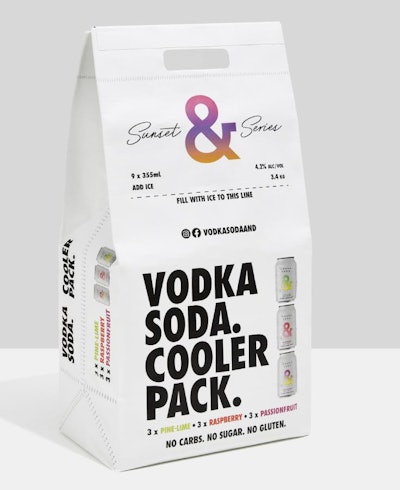 Portable Cooling Pack Designed for Drinking Out and About
Ampersand Projects, an independent Australian drinks producer, has launched an innovative pack designed for outdoor gatherings, such as picnics. Their Vodka Soda Sunset Series Cooler Pack is being touted as a portable cooling container or esky as they are known in Australia. The pack contains nine cans of three different flavours to which the customer adds ice to the level indicated on the pack. The innovative multipack format is seen by Ampersand as a good way to increase sales in the run-up to their market's summer season, especially as there is reported to be no other product like it on the market. The vodka sodas are available in three exclusive flavors not available separately, Pine-Lime, Raspberry and Passionfruit, with no added sugar and with an alcohol content of 4.2% ABV, and have a volume of 355ml.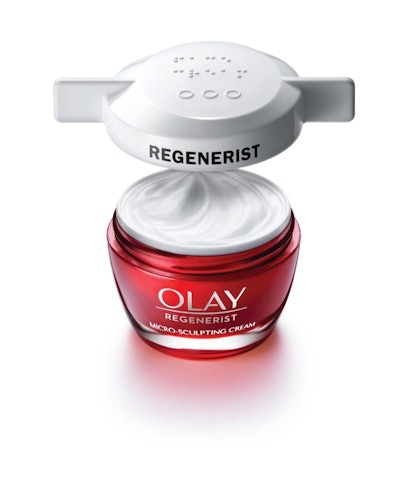 Prototype Face Cream Lid Enhances Accessibility
Olay North America has announced the launch of a new prototype lid, which it says will improve accessibility for disabled people. The new lid, called the Easy Open Lid, incorporates a winged cap that allows for easier opening. Other features include an extra grip on the raised lid, a high contrast product label, and braille text that reads "face cream" to allow consumers to differentiate between products. The new lid will be available on four of their most popular products: Regenerist Micro-Sculpting Cream, Vitamin C + Peptide 24 Face Moisturiser, Retinol 24 Face Moisturiser, and Collagen Peptide 24 Face Moisturiser. P&G's Olay have made the decision not to patent the new lid, as they feel that others may join them in making products more accessible to the disabled. The Easy Open Lid will be offered to consumers at no additional cost, with the purchase of any of the four Olay moisturisers with the new design.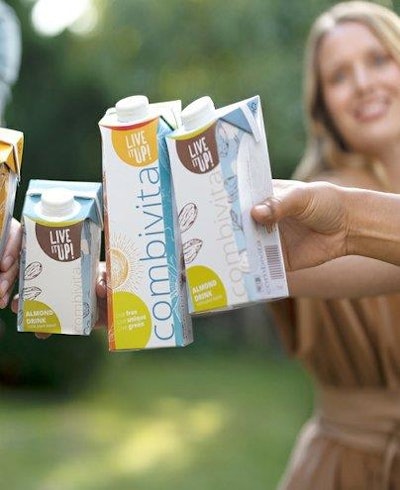 Family-Sized Aseptic Carton Introduced as a Response to Consumer Needs
Leading aseptic packaging company SIG Combibloc has launched their new family-sized carton, called Combivita. The pack was developed based on research on consumer preferences, which discovered the move towards sharing-based larger packs as well as buying goods in advance. To reflect this change, SIG has launched the carton in 0.5, 0.75 and 1 litre sizes, with an easy-to-open and easy-to-pour opening for consumers. In terms of sustainability, aseptic cartons are not recyclable, due to the combination of several different materials used. However, the energy used in the manufacturing process of SIG's new carton is renewable, and the paper used for the pack is sourced entirely from FSC-certified forests. Also, the carton boasts 100% pallet utilization without the need for secondary packaging, due to the sturdiness of the pack.
Learn more about ThePackHub's Innovation Zone here.

Companies in this article