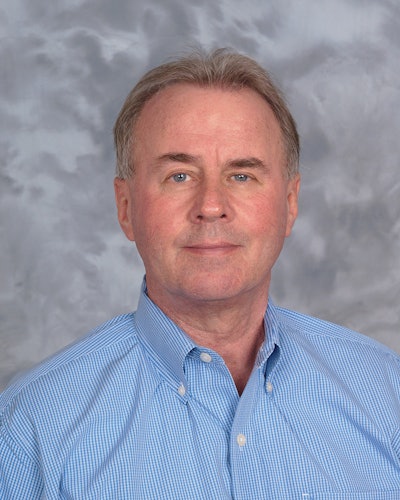 Packaging has made some efforts and happily we are starting to see a new and refreshed focus on inclusivity by companies who are making a difference through packaging. Creating packaging for the young, the old, and the differently abled is simply a must-do. We have tried for decades to move towards this end via HFES, academia (for example, North Carolina State's Human Factors and Applied Cognitive Psychology), design houses, and from time-to-time, industry (i.e. Bayer Aspirin and Advil via easier grip closure materials).
Well, now we have more ammunition to begin to make a difference, and we can thank investors (in particular millennials) in Environment, Social, and Corporate Governance (ESG) as they are demanding changing in investment portfolios to enhance ESG as a key new global metric. And we can thank companies like P&G, Unilever, Kellogg, Bayer, Target, and others for their diligence and investment to do the right thing.
---
PACK EXPO Las Vegas and Healthcare Packaging EXPO (Sept. 27-29, Las Vegas Convention Center) will reunite the packaging and processing community. With over 1400 exhibitors, no other event in 2021 will bring together a more comprehensive gathering of suppliers offering new products, technologies and solutions. Attendee registration is now open.
---
I virtually attended a June virtual PAC (Packaging Association of Canada) Disruptor Summit and attended a session on the importance and value of inclusivity in packaging. Sam Latif, the head of inclusivity at P&G (who happens to be blind), was such a delight to listen to and watch. He started off with a hard punch in the form of the business case. Globally, there are 1.8 billion people who are differently abled, and they happen to have $8T in spending power. That certainly sold it to the audience attending, and it finally gave me more ammunition to push it to our clients without having to rely on altruism, or answering "why?" with "it's the right thing to do."
Well with that difference maker I simply want to point out that when you make the fundamental shift to inclusive design and commercialization, you do a few other things. You build a stronger ESG for the investment community, create new opportunities and delight for up to 1.8B people (which has "wow" factor), and you deliver new topline growth for your company. You also allow packaging to play the role of key enabler while giving the rest of the general population a more delightful experience—by designing for a (comparative) few, you can delight the masses.
And the bottom line for me is when packaging becomes this type of convenient enabler, I simply feel great about it. Here are a few recent examples of inclusive packaging.
Herbal Essences shampoo and conditioner (P&G)—The bottles are laser etched for the blind or other potential disablements to be able to tell shampoo from conditioner in the shower.
Coco Pops cereal (Kellogg's UK)—The brand introduced a new Braille package with simpler and larger graphics, along with information for a NoviLens App that you scan with your smartphone to bring up lots of product information and then hit voice over and your phone reads all the information to the user. Good for blind or sight impaired people.
Degree deodorant (Unilever)—The brand developed a novel package for people with upper limb differences to be able to put on deodorant by themselves using a magnetic closure with a hanger attachment on the package.
There are a number of other examples, but for brevity, the above commercialized projects exemplify the kinds of applications currently being pursued to support at least a portion of the 1.8 billion people globally who could benefit. And with packaging professionals and commitments from P&G and Kellogg's, both of whom saying they are going to build out inclusivity across their products globally, we anticipate some exciting innovations ahead, plus a lot of smiling people.