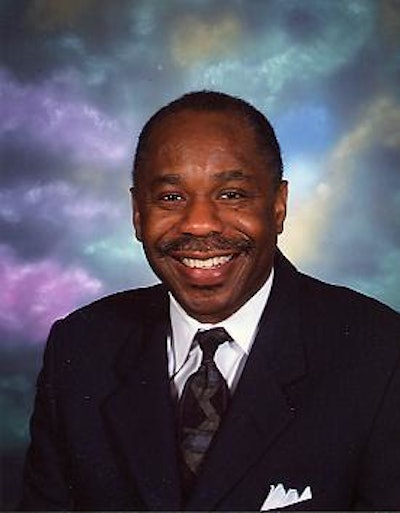 Since last month's column was devoted to avoiding misguided reasons for package redesign (pwgo.to/7277), let's think about some good reasons to redesign.
The sequence in which the reasons will be discussed is not meant to suggest an order of importance, nor does this constitute an exhaustive list. These reasons are not mutually exclusive, either; they can overlap.
Product change. A package should be product-specific, its design reflecting the requirements of its contents. It follows, therefore, that a change in the product could justify a package redesign. The type of product change should be one that makes the product more attractive to targeted consumers: in promotional parlance, "New and improved." Incidentally, that is not to be confused with "New look, same great_______," (fill in the blank), which implies that the problem was the package.
Regulatory mandates. Packaging is subject to a variety of federal agencies, their regulations having the power to force package redesign. A familiar example is label disclosures, requiring strict compliance as to content and form. The safety assessment of structural components of packaging is another province of agencies. Even if an agency allows a certain component's use (such as with BPA), its prior bad publicity can be a good reason for a package redesign. Examples are the variety of packages with labels declaring, "BPA-free."
Expand distribution. It's about place utility: making goods physically available to potential consumers as widely as possible. The larger retailers, exercising their power within the supply chain, can dictate packaging requirements to packaging users. It's not always about a redesign of the primary package, but can influence secondary packaging, too. That's the idea behind retail-ready packaging (RRP). Tertiary packaging is not exempt, as proven by sell-from-pallet displays favored by "big-box" stores.
---
PACK EXPO Las Vegas and Healthcare Packaging EXPO (Sept. 27-29, Las Vegas Convention Center) will reunite the packaging and processing community. With over 1400 exhibitors, no other event in 2021 will bring together a more comprehensive gathering of suppliers offering new products, technologies and solutions. Attendee registration is now open.
---
Growth and scale. From humble beginnings, a company increases sales, extends its brands into other categories, and needs packaging that projects its new size and scope. The more logical and well-managed the journey has been, the easier it will be to achieve a package redesign that encompasses the ideals that define the brand. On the single category level, growth and scale can be justification for going from a stock package to a customized package.
Cost savings. The objective is not just "cheaper" packaging. Price reductions are subject to diminishing returns, and, at some point, negatively affect performance. A redesigned package can carry the same price (or even a slightly higher one) yet result in cost savings on a systems level. Examples include faster line speeds, or increased efficiencies in handling, transportation, and storage. The redesign should be as subtle as feasible, such that loyal consumers won't notice, or, at least, won't object.
Technology. An increased level of automation can be a good reason for a package redesign. Tighter tolerances can be required, for example. Another need can be making packages run more stably under fast conveying. On a related note, a packaging user might determine that a different technology better suits its present and future needs. One example: glue-applied labels give way to in-mold labeling, or perhaps full-sleeve labels.
Sustainability. Packaging users are under constant pressure to reduce their environmental footprint, providing a good reason for package redesign. A Life Cycle Assessment (LCA) provides theory. However, in practice, it's non-discriminating, used by every packaging material supplier to support sustainability claims. The result is a skeptical public. Therefore, it behooves packaging users to undertake redesign projects that can generate auxiliary benefits. Source-reduction is an example: given the often-hurled accusation of "over-packaging," reductions (that don't sacrifice performance) accrue to the bottom line.
Structural changes. Competition among packaging materials—paper, plastic, metal, glass—can justify package redesign. One example can serve for many: a product in flexible packaging today might be in rigid packaging later, or vice-versa. Any such change must satisfactorily fulfill the functions of protection, containment, communication, convenience, and utility. Beyond that, packaging users undertake structural redesign for a variety of reasons, possible ones being forecasts (availability and prices) or consumer preferences.
Competitor's initiative. A competitor makes a splash with a package design, putting others in the position of having to decide how to respond. Choices include dismiss (not recommended), acknowledge but stand pat, copy, one-upmanship, and something more measured. The choice should be commensurate with the perceived threat, yet consistent with a forward-thinking use of package redesign as a component of competitive strategy. If not, a company can find itself constantly reacting instead of practicing proactive management.
There being a myriad of reasons, of varying validity, for package redesign, the question is: What's a reliable method for avoiding the bad and choosing the good? That's the topic of the concluding article of this series. Look for it next month.
---
Sterling Anthony, CPP, consults in packaging, marketing, logistics, and human-factors. A former faculty member at the Michigan State University School of Packaging, his contact info is:100 Renaissance Center, Box-176, Detroit, MI 48243; 313/531-1875; sterlinganthony1@sbcglobal.net.