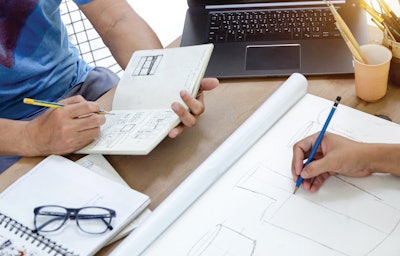 After a semester of helping students craft packages for design competitions, I ask them to do something that never fails to generate a lot of blank stares: create a budget for their package. Before I give them any direction on how to create a budget, I assign homework that asks, "How much will it cost to manufacture your package design?" If there are 10 teams in the class, this is what generally happens:
1. Three teams will be unable to deliver anything but a random guess. While some will stumble upon accurate predictions, others come up with mind-boggling calculations using numbers from goodness-knows-where.
2. Three teams will review the cost of similar products on Uline to approximate the cost of their projects.
3. Three teams will find similar stock packaging and determine the cost-weight ratio or cost-volume ratio and multiply to arrive at their final figure.
4. One team (usually the team struggling the most with their design) will act like a buyer, calling a supplier and convincing a kind salesperson to deliver a quote. Many of these teams have learned to divide and conquer, with each calling a different supplier, resulting in multiple quotes. It's an impressive boost for their morale and smiles abound on presentation day.
The students report their budget estimates alongside their designs. The standard distribution is high, from beautifully complex packages that cost $15 a unit to the efficient standard design coming in under a dollar.
Student perspectives immediately change (for the most part) when they see how much their design costs. This is when they really learn what the "I" means in ROI, especially those who create complex designs or octagonal cartons. No matter the complexity of their design, I have them approximate costs for labor, printing, and complex finishing. For whatever students assign for hourly labor, I have them add 40% to that to account for those unforeseen expenses that inevitably happen. Those with the most complex designs are often surprised at how much it costs to pay someone to assemble that crazy insert they designed. Needless to say, redesigns often follow. The team that benefits most from the budgeting process is usually the one that expended the least amount of effort. It's a lesson learned by the entire class: Students act as brands, and they all benefit by bringing in a packaging supplier as early as possible.
---
---
Personally, I would like to thank those of you who were kind enough to provide itemized quotes for these young men and women who will never actually complete their orders. Some of you really test the students, for which I am exceptionally grateful. I really enjoy the stories they share about the times when you quizzed them on the number of colors, told them that their windows were too close to the cut lines, and provided recommendations on where to reduce materials. And so they learn. Because of you, my students get real-world feedback on their projects and develop connections for the rest of their careers.
For these students to really understand budgeting—a necessary skill regardless of where you work—we need your continued support. Each substrate and production process is unique and requires folks like you who are willing to invest in a little community service to help students understand the real inputs needed to have a precise output.
I would love your support in my class. Would you be willing to be a guest judge for our packaging design presentations? Can I let my students know they can email you when it is time to gather quotes for their projects? My goal is to give my students a taste of the whole design process, letting them sample all the different steps involved. A successful package is more than just a snazzy design, a whole lot more, but even the best design won't make it to the shelf if it costs too much to make. It would be absolutely fantastic if I could give them access to some real-world knowledge from the people who do this kind of work every day.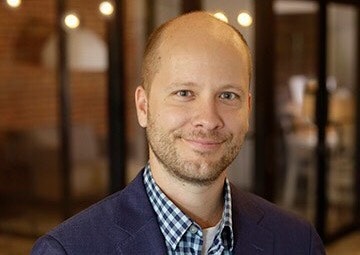 Dr. R. Andrew Hurley is an Associate Professor at Clemson University. He can be reached at me@DrAndrewHurley.com.
---
PACK EXPO Las Vegas and Healthcare Packaging EXPO (Sept. 27-29, Las Vegas Convention Center) will reunite the packaging and processing community. With over 1400 exhibitors, no other event in 2021 will bring together a more comprehensive gathering of suppliers offering new products, technologies, and solutions. Attendee registration is now open.