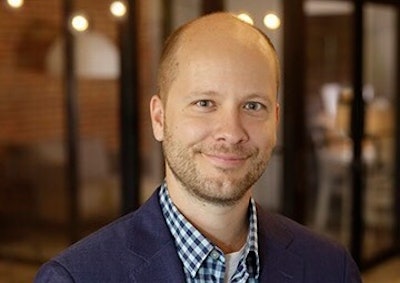 Several times a month, individuals, inventors, and startups reach out to me with questions about the best ways of packaging their really cool ideas. One recent conversation was with Clemson alumna Catherine Chapman, co-founder of BitRip, a digital tape that stores a wealth of information about the objects it's applied to. They sell their tape online, but she was looking for ideas for packaging her product for the retail marketplace.
It's a good question. Digital tape that can be used like a combination sticky note and QR code doesn't really fit into one particular retail category. It isn't actually a sticky note, so it doesn't belong in office supplies. Though it's tape, it doesn't really fit in with masking, painting, and duct tapes. It can store digital information, but it isn't software. It is a completely new concept, and it requires its own unique category. But before consumers can understand it enough to appreciate its many uses, they first need to be educated about what it can do. What I suggested to Catherine, in fact, what I recommend to most of those who ask, is to consider fifth-panel packaging.
What is fifth-panel packaging? Don't boxes have six sides? Which one is the "fifth" one?
What the term really means is "extra panel." It's a common packaging technique for electronics and audio/visual devices. Remember the days when software was purchased in a box, before downloading gigabytes was a realistic scenario? You'd take the box off the shelf, review the front and the back, then open the panel on the front. The little circle of Velcro made a slight scratchy sound like you were opening a book for the first time—a powerful psychological factor that bridged a level of familiarity to the excitement of what was about to be revealed. On those two inside panels, you were able to read more about the features and functions of the software, see screenshots and other graphics, and get a feel for whether this was the right software for your needs. The space provided by the extra panel allowed the software marketers that much more area to communicate value without taking up any additional shelf space or overloading the precious primary display panel (PDP) that needed to grab your attention first.
---
---
A book-style opening is not the only type of fifth panel available. There are also fifth-panel peg hanging boxes, frequently referred to as "fifth-panel headers." Typically, they house a primary package, for instance, a bottle of medicine or a tube of lip balm. The bottle or tube is placed in the box, but instead of it being a run-of-the-mill six-sided box, it has an extension that allows it to be hung on a peg. This extension provides extra marketing area on the front and increases the marketing area on the back of the box. These extended marketing areas are ideal for new products that don't fit a single retail category, such as BitRip's digital tape. The additional space on the packaging can be used to educate consumers about the product and help the consumer determine if it solves their needs. For a relatively low cost, the advertising return of a fifth panel can be quite large.
Beyond just marketing the product, a fifth panel can give consumers a memorable tactile experience before they even purchase the product, providing a kind of unboxing experience right there in the store. Think of a fifth-panel package for the newest in sound-cancelling headphones. You pick the box up off the shelf, loving that satiny feel. The box doesn't say much, but it doesn't need to. Still, you turn it over, examining all sides, reading the information that's there. You get back to the front and slowly open that fifth panel. There's that scritch that lets you feel you're the first to crack the spine of this "book" (even though you know you aren't, you feel like you are). And then, there they are, nestled in the velvet-flocked plastic form are the headphones you've been waiting for. You smile and trail your fingers across the matte-finish cellophane, imagining these on your ears, looking like the well-contented, stress-free person sitting in the pastoral scene on the back of the cover you just opened. Yes, you know these will provide all the noise-cancelling bliss you've dreamed of.
Fifth panels do require some thought before implementing. Tobias Watson, Creative Director at Quad, noted that fifth panels should communicate a level of care and precision. For instance, the thickness of your paperboard will be doubled to create that fifth panel, so if you currently use 24-point stock, the panel now becomes 48-point. This can provide an additional level of security and protection to a package, but it may also present challenges for some folding and gluing operations.
There is a level of premium-ness that comes with many fifth panels. With the added space, there's room to spread out what you want to say and places for graphics to show different aspects of the product. That same added space can also create a feeling of needing to cram in as much information as possible, thereby rendering an experience that is not only overwhelming, but also overlookable.
---
---
With a thoughtfully designed fifth-panel package, the benefits certainly outweigh the cons. Richard Gordon-Smith, Creative Director at Periscope, considers fifth-panel cartons to be an economical "ownable element" of the brand experience. The cost benefit of something like a custom bottle shape can be a difficult decision for most, but the same is not necessarily true for fifth-panel cartons. Brands can leverage this structure to create an interactive experience, engage the senses—through haptics and tactility—and generate physical space. Gordon-Smith described how most brands depend primarily upon visual assets, so fifth panels open up numerous possibilities for creating new dimensions for consumers to engage with the brand at the point of sale as well as during unboxing.
Those looking to level-up their cartons to "Apple-like" standards may be shocked when the quotes come back for a custom setup box with soft-touch features. While these standards are not practical or affordable for mass grocery items, a fifth panel may provide what you are looking to accomplish for more specialized products.
A fifth panel is a relatively simple concept, but it can provide a powerful message. That's why I recommend it to many of the people who call with questions about how to package the unique products they've created. The only way to convert passersby into purchasers is if the packaging is seen and touched. If shoppers are not enticed to pick up a new offering and explore further, they aren't going to buy it. It's up to the creator to educate shoppers about the product and invite them to give the new product a try.
It can be difficult to educate on just the PDP because it's small, and the design needs to be simple. Fifth-panel packages provide some extra space to share a bit more information that will hopefully get a few more people to engage with the packaging. Gordon-Smith summed it up perfectly as he remembered an idea renowned branding consultant Alina Wheeler shared in her book, "Designing Brand Identity": "Packages are brands that you trust enough to take into your home." A fifth panel might be the perfect place to put your invitation for consumers to pick up your package and trust enough to take home.
Dr. R. Andrew Hurley is an Associate Professor at Clemson University. He can be reached at me@DrAndrewHurley.co