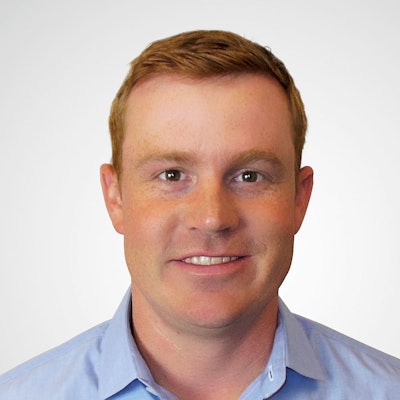 Not only is it keenly attuned to the unique socioenvironmental moment we're all experiencing, it does so in a universally positive way that should cut across any partisan lines. But first, some background.
As has been reported here (pwgo.to/7019) and many other places, a major consumer trend affecting CPGs is the public's desire for them to take a stand on issues like inclusion, sustainability, and corporate responsibility. Mara Devitt, a Senior Partner at retail strategist and consultant McMillan Doolittle who has studied this effect, said at a recent ISTA (International Safe Transit Association) conference that consumers want—and expect—retailers to take a value stand, and that extends to the brands they sell.
A global research study that McMillan Doolittle cited found that more than 80% of consumers polled were demanding sustainability, social responsibility, and transparency from brands and retailers, and that 44% choose to buy products that are aligned with their own point of view on sustainability or values.
What's packaging's role in this values movement? A hefty part of it is on the environmental side of things, of course, and changing pack formats to improve sustainability profiles. But on the social responsibility and social justice side of the values coin, packaging's role generally is limited to design—the looks, the decoration, and the messaging that appears on the label or container. One exception to this generalization was the redesign of the Mrs. Butterworth's syrup container, which included a change not only in messaging but in structure, too. But even here the structural change was pretty minor.
Lately we've seen many brands venture into this emotionally overwrought space by altering their brand appearance and messaging, as first evidenced in the spate of racially charged mascots that were dropped in 2020. More recently, even companies that didn't carry baggage of outdated stereotypes as brand identity have waded into these waters and have used packaging to communicate social stances. Case in point, we reported last month on Hershey Brazil's digital print-driven #HERSHE campaign (pwgo.to/7020) that promoted gender inclusiveness and recognition of female contributions to culture via unique, limited time flow-wrapped film packs.
It's in this socially aware environment that the Degree Inclusion pack enters the fray, a pack for its time. What strikes me is that the package's structural design is in itself a stance that uplifts an overlooked group. The package is in itself the vehicle by which Degree includes an underserved population of people with upper limb disabilities. The package is, in itself, access.
In order to achieve its inclusive goal, the pack has to be larger and heavier duty, involves expensive magnets as a closure mechanism, and is molded of durable polyurethane. A cynic might see this as a negative for two reasons; first, it's likely not the most recyclable material or pack design, at least in its prototype form, for typical Material Recycling Facilities, and it involves several different materials that would need to be separated, and not by the consumer. Second, as an expensive, heavy-to-ship pack, it could be (incorrectly) argued to be prohibitively expensive to consumers. And an exclusive price point would defeat the entire purpose of inclusion.
But both critiques are easily answered by the durable nature of the pack design that allows for it to be refilled over and over again for a useful life, thus amortizing that initial price over, potentially, years. And one would assume the refill packs wouldn't be onerously expensive. That concept too applies to its sustainability profile—a durable package used many times over amortizes its material use to potentially net out as more sustainable than single-use packs. With all these things going for it, the Degree Inclusion line of deodorants feels like a package that's completely of its time. I get the sense that it's important, and I don't think it'll be the last of its kind.
---
PACK EXPO Las Vegas and Healthcare Packaging EXPO (Sept. 27-29, Las Vegas Convention Center) will reunite the packaging and processing community, offering new products, technologies and solutions, while implementing up-to-date protocols for a safe and successful in-person event. Attendee registration is now open.
Companies in this article