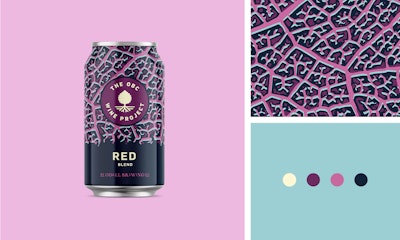 With clear consumer interest in the canned wine category, Odell Brewing Co., known for its expertly crafted beers, launched The OBC Wine Project this summer, its first line of canned wines, created to push the boundaries of what is possible in American wine.
To bring The OBC Wine Project to life, Odell Brewing Co. teamed up with brand marketing accelerator Fortnight Collective to build its brand identity and packaging. According to Fortnight, these assets have been uniquely designed to live, breath, and evolve, much like the natural world. The agency adds that in the design, imagery beautifully operates in a state of experimentation, exploration, and refinement, reflecting the innovative mindset that Odell brings to The OBC Wine Project and all of its endeavors.
---
See it Live at PACK EXPO Connects Nov. 9-13: New label materials for custom cannabis labels, multiple types of labeling systems and easy date coding for your cannabis and CDB products, by Weber Packaging Solutions, Inc. Preview the Showroom Here.

---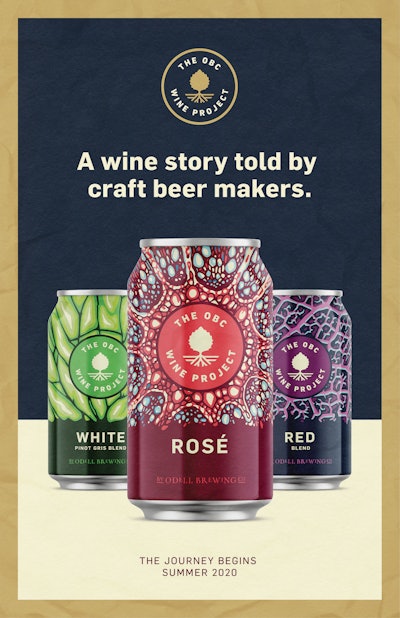 "The visuals are inspired by nature's fingerprints known as 'Li' patterns or 'Self Organizing Symmetries.' In the natural world, this spontaneous order occurs in many physical, chemical, biological, and cognitive systems," says Andy Nathan, Fortnight Collective Founder & CEO. "In the context of the packaging and brand, it's about seeing beauty in a wild, uncharted journey as well as the marriage of science and nature in the wine making process."
The OBC Wine Project is an idea that grew organically within the brewery as a way to continue its passion for fermentation, challenge the craft, and deliver a quality wine experience that lives up to Odell's own standards of excellence. Says Fortnight, this new identity and packaging system perfectly mirrors that sentiment.
---
See: Co-Packer Dramatically Expands Wine Canning Capacity
See: Top six drivers for the growing wine-in-a-can market
---
The agency adds that the packaging reflects this kinship with nature, with each can featuring an organic pattern that is a product of nature's own self-organizing biological systems. With an infinitely scalable source of inspiration, Odell's wine packaging will continue to feature new li patterns as new wines are released into the portfolio.
Companies in this article