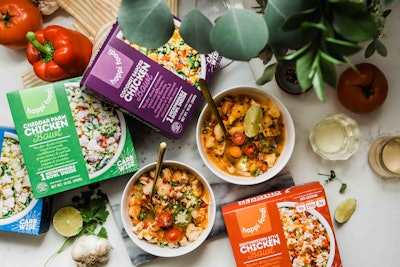 Brand: Happi Foodi
Location: Nutley, New Jersey
Fulltime employees: <50
Launched: October 2018
Owners: Justin Samuels and Sam Rockwell
Market: United States
Website: www.happifoodi.com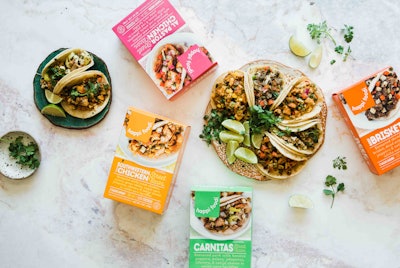 Brand Story:
Launched only two years ago, Happi Foodi wants to "disrupt the frozen food category" with a line of chef-inspired frozen appetizers and entrees that prove frozen food can be flavorful, nourishing, and fresh.
Keto bowls, veggie side dishes, gourmet waffles, appetizers, and entrees such as flatbreads, street tacos, steam bags, and sheet-pan meals aim to bring convenience and accessibility to healthful eating.
Distribution:
Happi Foodi products are sold through brick and mortar locations such as Walmart, Meijer, and Target.
Unique selling proposition:
Keto-friendly frozen food selections.
Packaging journey:
Focus on branding with fun, vibrant and 'instagrammable' colors and design to attract a youthful demographic with a focus on Gen Z.