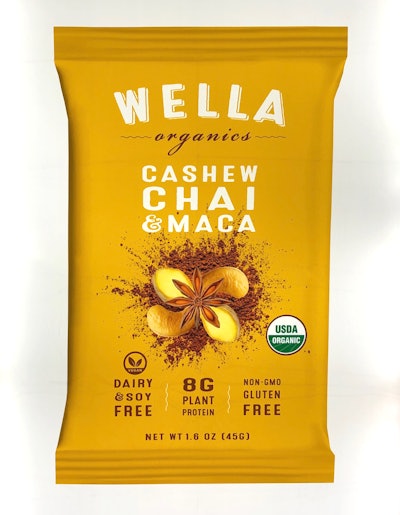 Fine & Raw Chocolate
Launched in 2008 by South African immigrant, Daniel Sklaar, in his Brooklyn neighborhood of Bushwick, this packaging is eye-catching for its simplicity. Not only is each bar made by hand, they are hand-packaged as well.
Daniel "ran away" from the financial industry in 2008 and started making small batches for friends, then started delivering his chocolate on his bicycle to local stores, says the company website. The company is dedicated to "bringing happiness through silliness and chocolate."
Sklaar calls this series of package designs, "Sassy Ladies." From a 2017 Forbes article, "Each flavor, packaged in white with a line drawing in black, features a different pulpy 1950s style pin-up, cowgirl or female Zorro-type with a contemporary Brooklyn twist. Sklaar considers the collection, officially called "Brooklyn Bonnie," an homage to the stylish women he sees on the Williamsburg and Bushwick streets."
Organic Sodas by Red Bull
Soft-launched this past April, well-known brand Red Bull extends their product portfolio with these "non-energy" organic drinks with flavors that include cola, lemon, ginger and tonic. Bright metallic colors will pop on grocery store shelves. Red Bull logo is subtle and underplayed. These new drinks may not give you wings but should deliver refreshing taste and are certified organic.
Rethink Ice Cream
Founded in 2018 by George Haymaker in Napa Valley, CA, Rethink Ice Cream teamed up with a local co-packer and is now available in retail stores in California and Utah, and on-line with e-commerce cold chain fulfillment.
Flavors like Chocolate Majesty, Tumeric Ginger and Almond Asteroid promise ½ the calories and fat of regular ice cream, 2/3 less sugar and carbs, and are Keto friendly. 14 oz. containers sport a light, airy design. Branded as "indulgence with benefits!"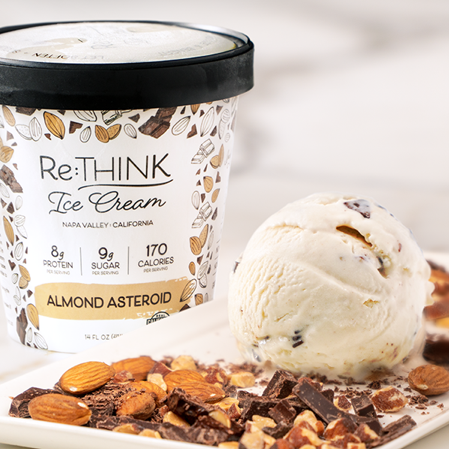 Wella Organics
A family business started by parents some thirty years ago and now run by daughters, Wella just rebranded, changing their name from Wella Bars to Wella Organics, with new packaging unveiled here in Baltimore.
Organic, dairy and soy free, non-GMO and gluten-free, flavors include Cashew, Tumeric and Ginger, as well as Cashew, Chai and Maca. New package graphics communicate a variety of health benefits in a well-ordered hierarchy--not an easy task when you have so much to tout. In addition to a healthy product, Wella urges consumers to be kind to bees, who supply the honey used in Wella products.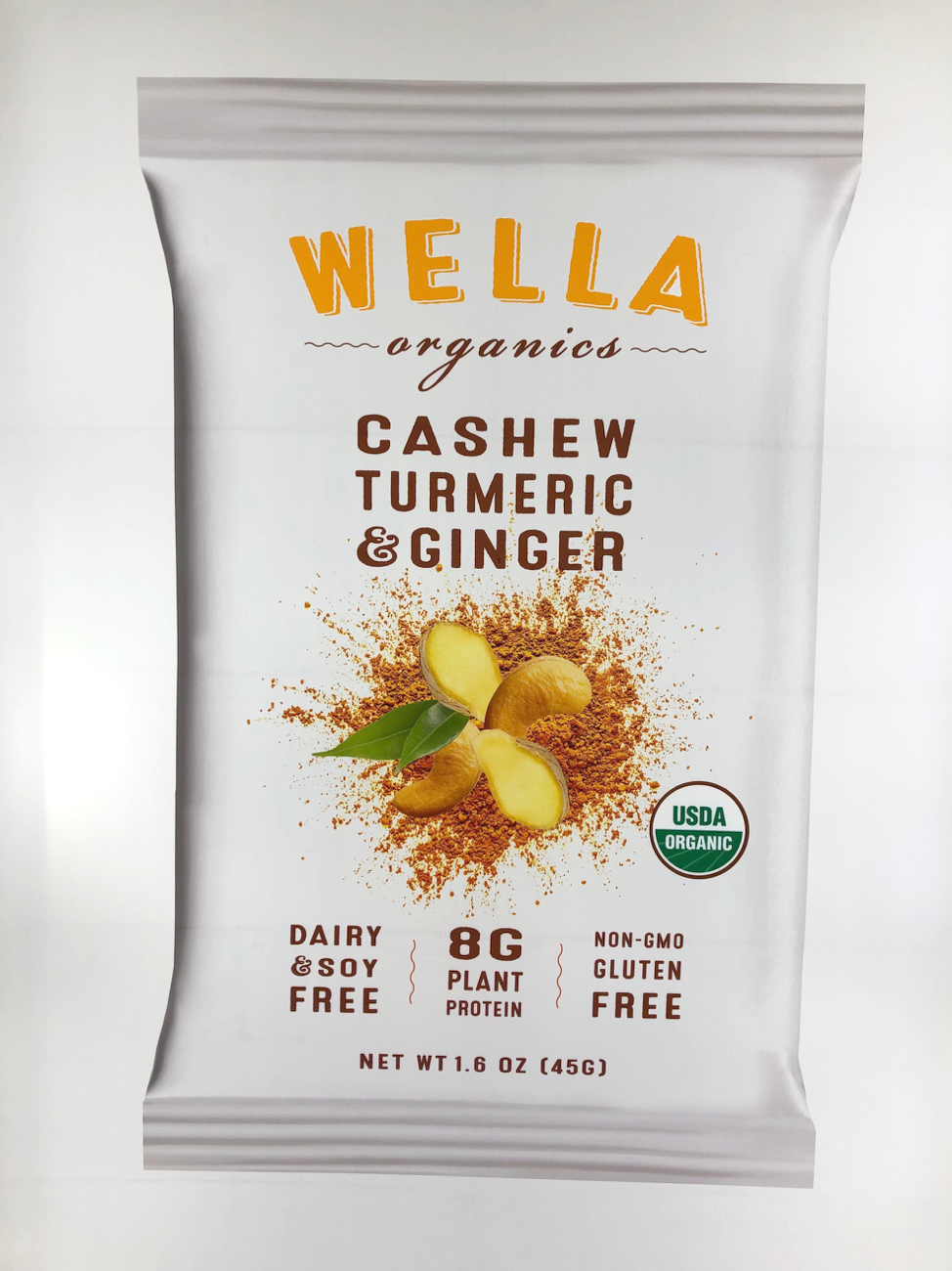 Purella Super Foods
How about a brand so new, the packaging isn't even in English yet? Introduced in Poland only a year ago, Purella Marketing Director Artur Gajewski brought his line of all-natural products to Natural Products Expo to find a U.S. connection. There are many hurdles to overcome—packaging translated into English—for starters, and help navigating FDA or USDA rules for clearance to market here in the U.S.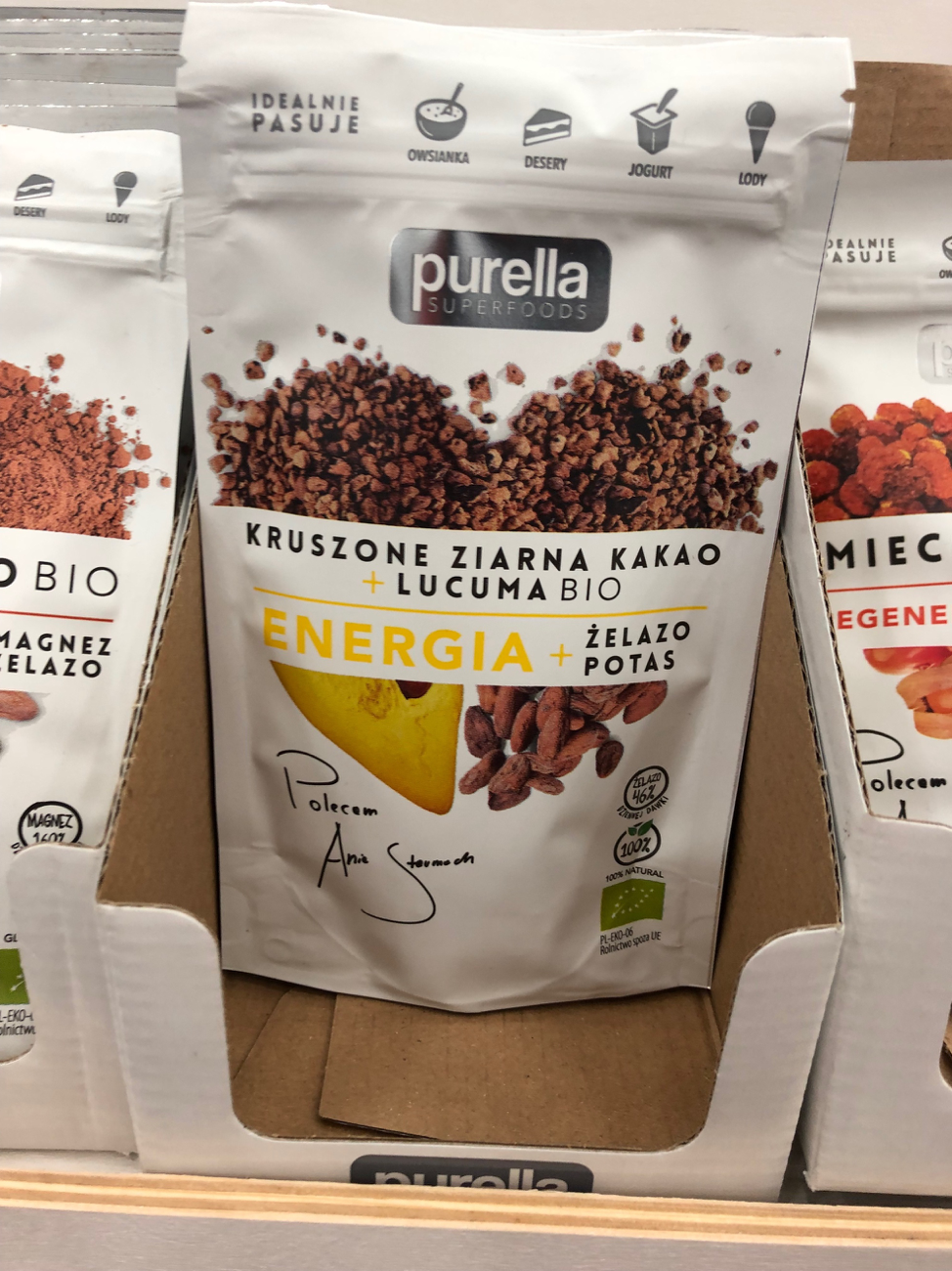 Petal
A relatively new brand with strong connections to the packaging market, founder & CEO of Petal, Candice Crane, worked in marketing at Arpac, packaging machinery OEM, before launching her brand of low-sugar, low carb, low calorie organic sparkling beverages.
Crane's favorite artist, located in Scotland, designed the beautiful graphics for cans that promise naturally flavored botanical blends like Elderberry White Tea Flower and Peach Marigold With Hint of Basil.
These gorgeous graphics and Petal logo pull you in from across the show floor.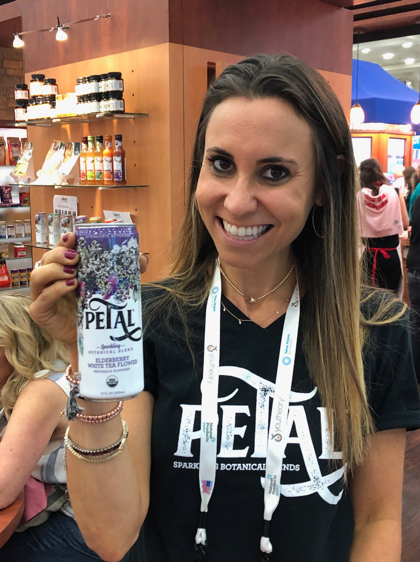 Next year Natural Products East moves to Philadelphia. Natural Products Expo West, March 2020 in Anaheim, CA, boasts 90,000 attendees. Get more information here.
For help with your natural product packaging journey, attend PACK EXPO Las Vegas, September 23.